WOOD LOOK FLOORING
Wood look floors are a must have for many homeowners, and you don't have to only choose hardwood to get a high-quality look. There are so many ways to achieve the rich style of wood floors, at budget-friendly prices. Empire Today® offers flooring options that provide a realistic wood look, stand up to stains, wear, and tear, and can go in areas of your home that traditional hardwood cannot – like bathrooms and basements. There are even waterproof options that can handle spills and splashes.
Urban Edge Skydeck
Engineered Hardwood Flooring
Engineered hardwood flooring is constructed with a thick solid wood veneer and a sturdy engineered backing to make it stronger than solid wood and less prone to warping.

Shop Engineered Hardwood Flooring
Cumberland 2.25" Gunstock
Solid Hardwood Flooring
Milled from a single piece of wood, solid hardwood is the most sought-after wood flooring option, known for its attractiveness, prestige, style, and durability.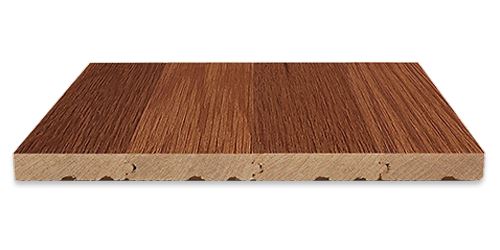 Shop Solid Hardwood Flooring
Beach House-MH Aged Copper Oak
Wood Laminate Flooring
Wood laminate flooring is a budget-friendly way to get the look of natural hardwood. It is amazing how close wood laminate looks to the real thing! Choose from a variety of wood species, stain colors (from natural to dark, even gray), textured finishes, and plank widths.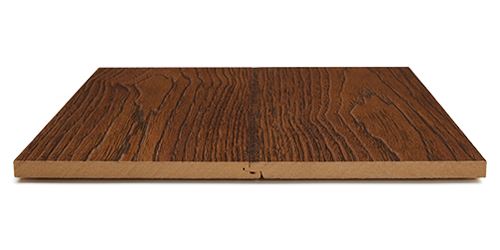 Shop Wood Laminate Flooring
Northbrook Pavilion
Vinyl Plank Flooring
(Luxury Vinyl Plank)
Vinyl plank flooring looks like beautiful planks of wood, but it is actually textured vinyl designed for busy homes. The colors, graining, and surface texture of this flooring option look and feel like genuine hardwood flooring.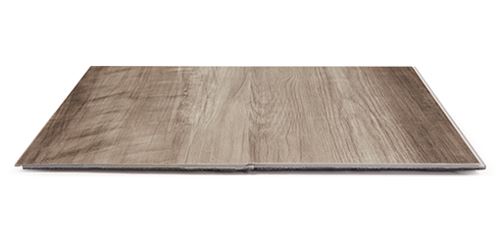 Shop Vinyl Plank Flooring
Canal Pier Farmhouse Linen
Vinyl Tile Flooring
(Luxury Vinyl Tile)
Vinyl tile flooring looks like real wood, stone, or ceramic tiles, complete with natural grains, coloring, and texture that feels incredibly real. In addition, it's warmer and more comfortable underfoot than traditional tile flooring.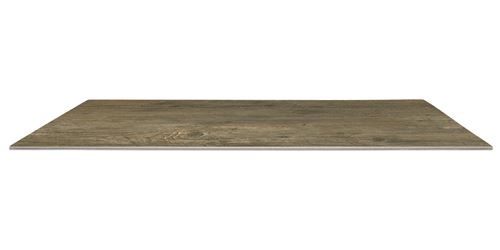 Shop Vinyl Tile Flooring
River North Grand
Sheet Vinyl Flooring
Now more stylish than ever, sheet vinyl flooring is practical and budget-friendly, providing a real stone or wood look.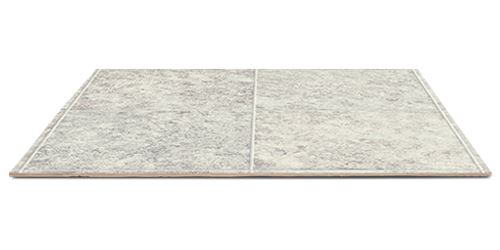 Shop Sheet Vinyl Flooring
---
See All

Carpet & Flooring Options
EMPIRE FLOORING® WOOD LOOK FLOORS Discover the Advantage
Quality Wood Looks for Your Home
Whether your choice of flooring is wood look is wood laminate flooring, vinyl plank flooring, sheet vinyl flooring, tile flooring, engineered hardwood flooring, or solid hardwood flooring, it's hard to find flooring more classic than quality flooring that looks like real hardwood. Empire® carries hundreds of wood look flooring options, allowing you to choose from many different styles to fit your home. Great for high traffic areas, it's well known for its' durability and higher resistance to moisture levels. Empire Today offers quality wood look flooring options that will work well in any home.
Empire Makes Choosing New Wood Look Flooring Easy
A flooring professional will bring hundreds of samples of quality wood look laminate, vinyl, and tile flooring options in the latest styles and colors to your home. We make it easy for you to find the perfect floors with our FREE In-Home Estimate. A qualified and experienced flooring professional will show you how the wood like flooring looks in your home, with your lighting and décor. They will answer all your questions, review financing options, and measure all of the rooms in order to come up with an all-inclusive price estimate for your new wood look flooring selection.
Professional, Courteous, All-Inclusive Installation
As part of our goal to make the wood look flooring installation process as easy as possible, experienced installation professionals will move all necessary furniture and install the new flooring to your complete satisfaction. Once it's installed, your professional installation team will then replace the furniture to where it was. In addition, the rooms and areas with the new wood flooring will be cleaned up and the installer will complete a walk through with you to ensure complete satisfaction with your new wood look flooring.