Executive Leadership
Keith Weinberger

, Chief Executive Officer

Keith Weinberger joined Empire Today as SVP, Marketing in 2012 and was later promoted to Chief Marketing Officer & Executive Vice President, Sales where he led Digital Marketing, Media Buying, E-Commerce, Lead Acquisition, Creative, Research, and Sales efforts. Previously, Mr. Weinberger was Chief Marketing Officer at Enova Financial and General Manager of Enova's CashNetUSA business unit. Previous experiences included roles in marketing, trade marketing, sales, and operations at the Heat Group, Castrol/BP, and Procter & Gamble. Mr. Weinberger earned a B.S. from Cornell University, and an MBA with Honors from The Wharton School of the University of Pennsylvania.
---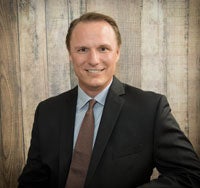 Tom Knapp

, Chief Financial Officer

Tom Knapp joined the Company in 2012 as Chief Financial Officer. Mr. Knapp joined the Company from Sears Holdings Corporation where he served as Chief Financial Officer of the Tools Business Unit. Prior to his CFO role, Mr. Knapp was Vice President of the Sears Financial Planning and Analysis group. In total Mr. Knapp spent roughly 10 years at Sears in various financial positions. Mr. Knapp is a Certified Public Accountant (CPA) and holds a Chartered Financial Analyst certification (CFA) as well as an MBA from the Kellogg Graduate School of Management at Northwestern University.
---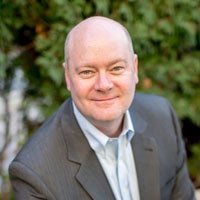 Bill Berry

, Chief Information Officer

Bill Berry joined Empire in 2019 as the Chief Information Officer. Mr. Berry was previously the CIO of Cole-Parmer, where he drove integration of ten acquisitions. He was also Director of IT at Thermo Fisher Scientific, and a Consultant at Accenture. Mr. Berry's accomplishments include implementing business transformation solutions including multiple ERPs, eCommerce, CRM and integrations of multinational acquisitions. He earned B.E. degree in Electrical Engineering and Computer Science from Vanderbilt University.
---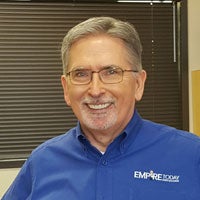 Paul Carter

, EVP, Strategic Projects

Paul Carter currently oversees Merchandising, Logistics, Purchasing, as well as other transformation projects. Mr. Carter joined the company in 2009 to head its commercial business operations, and then later served as Executive Vice President of Operations. Mr. Carter obtained a Bachelor of Science Degree in Economics from Iowa State University. Prior to joining the Company, Mr. Carter held Vice President positions at Sears Holdings Corporation in a variety of operational, strategic and development capacities, and was President of American Leak Detection, Inc.
---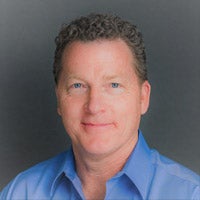 Chris Granger

, President, Residential

Chris Granger joined Empire Today as President, Commercial in 2018 and transitioned to the President, Residential role in 2022. Mr. Granger joined the Empire after spending 18 years at Sears Home Services, where he served in a variety of senior leadership roles in the in-home repair, replacement parts, franchise, and extended warranty businesses. Previously. Mr. Granger worked in a variety of manufacturing leadership positions with Eaton Corporation, Siebe PLC, and Federal Mogul Corporation. Mr. Granger earned a B.S. in Education from the University of Cincinnati, Master's Degrees in Human Resources and Public Administration from Ohio State University, and an MBA from Northern Illinois University.
---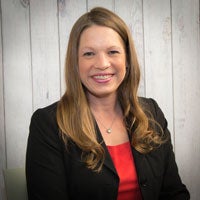 Hillary Victor

, Executive Vice President & General Counsel

Hillary Victor serves as the company's Senior Vice President, General Counsel and Secretary. Ms. Victor joined the Company in 2012 from optionsXpress by Charles Schwab (NYSE), where she served as Chief Counsel. Prior to her role as Chief Counsel, Ms. Victor was the Vice President and Associate General Counsel of optionsXpress Holdings, Inc. (NASDAQ). Ms. Victor was also a litigation associate at Jenner & Block. She earned her JD cum laude from The John Marshall Law School and Bachelor of Arts cum laude from North Central College.
---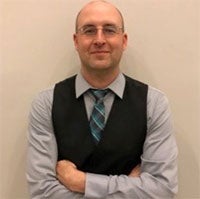 Will Jameson

, Senior Vice President, Call Center

Will Jameson joined the team in 2008 and worked his way up to leading the sales organization and opening markets and now is the Senior Vice President, Call Center. Mr. Jameson graduated with dual majors in Economics & Business Administration from Monmouth College.
---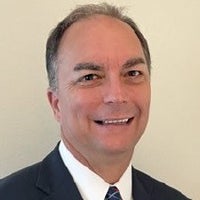 Blaine Rigler

, President, Empire Today for Business

Blaine Rigler joined Empire Today in 2022 as President, Empire Today for Business. Mr. Rigler has a broad-based background with companies of all sizes, focused on accelerating growth and driving operational efficiencies. Prior to joining Empire Today, Mr. Rigler held a variety of senior level roles to include Senior Vice President, Brightview Landscapes, President/CEO RATP Dev North America, and Senior Vice President, Global Solutions & Senior Vice President, Operations with Iron Mountain Information Management. Mr. Rigler earned a Bachelor of Business Administration from the University of North Texas.
---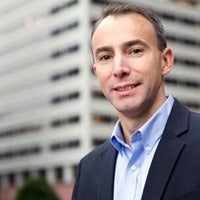 Mark Krolick

, Chief Marketing Officer

Mark Krolick joined Empire Today as Chief Marketing Officer in 2023, bringing a wealth of marketing experience from his prior leadership roles at United Airlines, Mavis Discount Tire, Delta Airlines, and Prudential Financial, amongst others.  At Mavis, Mark was the Chief Marketing and Transformation Officer, leveraging performance marketing techniques to drive more customers to Mavis stores and increase profitability.  At United Airlines, Mark led the development and execution of the best-in-class Polaris business class experience, and developed local market intervention plans that grew their New York market business vs. Delta.  His earlier career was on the analytical side of marketing, leading pricing initiatives for Delta, CRM & Marketing Analytics for Marsh & McClennan, etc.  Mark earned a bachelor's degree from Penn State in Decision Sciences and an MBA from Temple.
---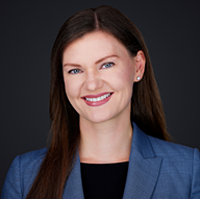 Holly Badertscher

, Executive Vice President, Merchandising

As Executive Vice President of merchandising, Holly Badertscher is responsible for merchandising, product development, supply chain and inventory management. She joined Empire Today in 2023. Holly has more than two decades of home improvement merchandising experience. Before joining Empire Today, she served in Vice President roles at Portobello America, Lowe's Home Improvement and Floor & Decor. Prior to Floor & Decor, she worked at The Home Depot for nine years and at Sears Holdings for five years. Holly earned an associate's degree from The Fashion Institute of Technology, NYC and a bachelor's degree in Merchandising and Product Development from Bowling Green State University in Ohio.