Modernize Your Home with Affordable Flooring
Home is where the heart is, and it's also where your style is. If you want to demonstrate your unique personal style, décor can make all the difference. But how much does it all cost? Whether you prefer tradition or following the latest trends, affordable flooring is not as hard to find as you think. Here's where to start.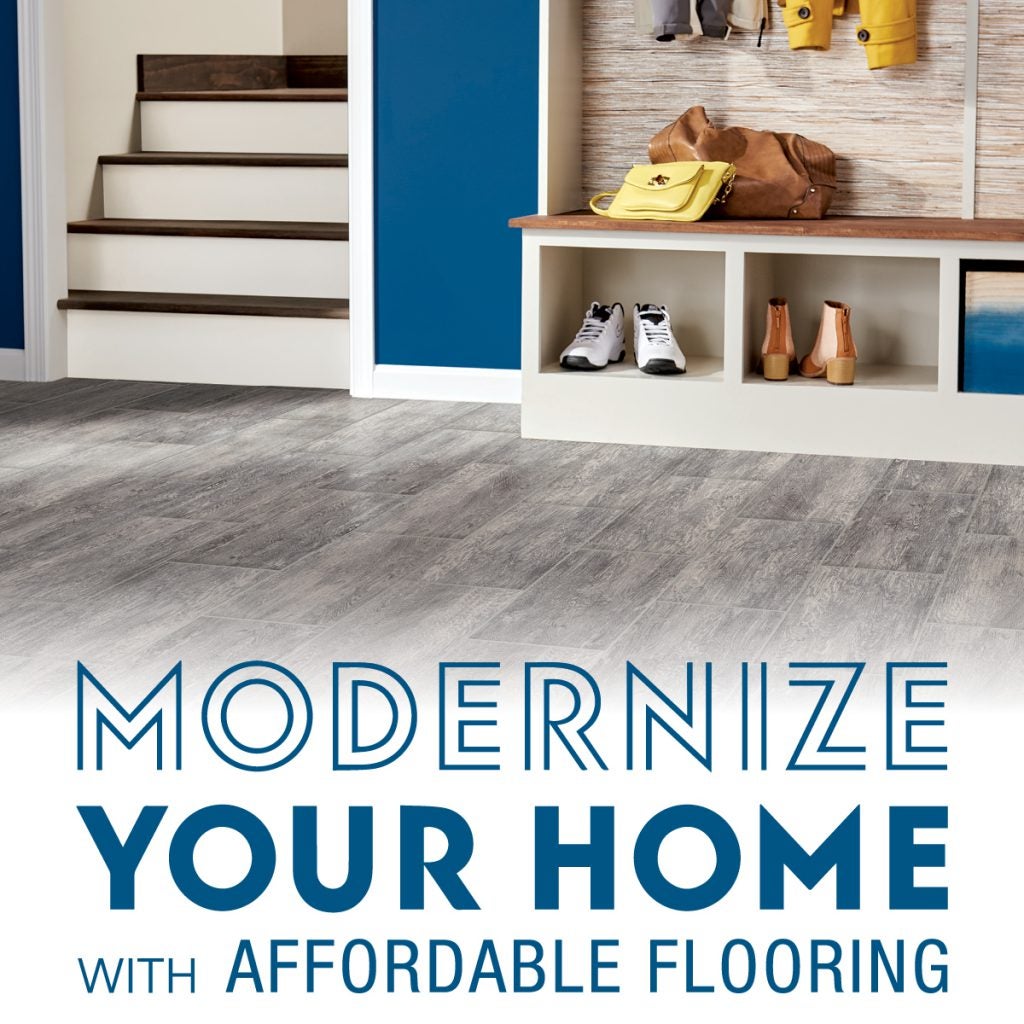 Get a Realistic Wood Look without the Cost of Hardwood
While carpet is still a favorite for some, hard surfaces have been the new wave, especially wood looks. Hardwood is a timeless and classic choice, but there are other affordable flooring options that can basically give your home the same look.
Laminate Wood
Laminate has a realistic hardwood look and texture. It's made with pressed wood, helping it resist scratches, stains, wear and tear, and fading from sunlight. Empire's Main Gate laminate combines a modern wood style with easy maintenance and durability.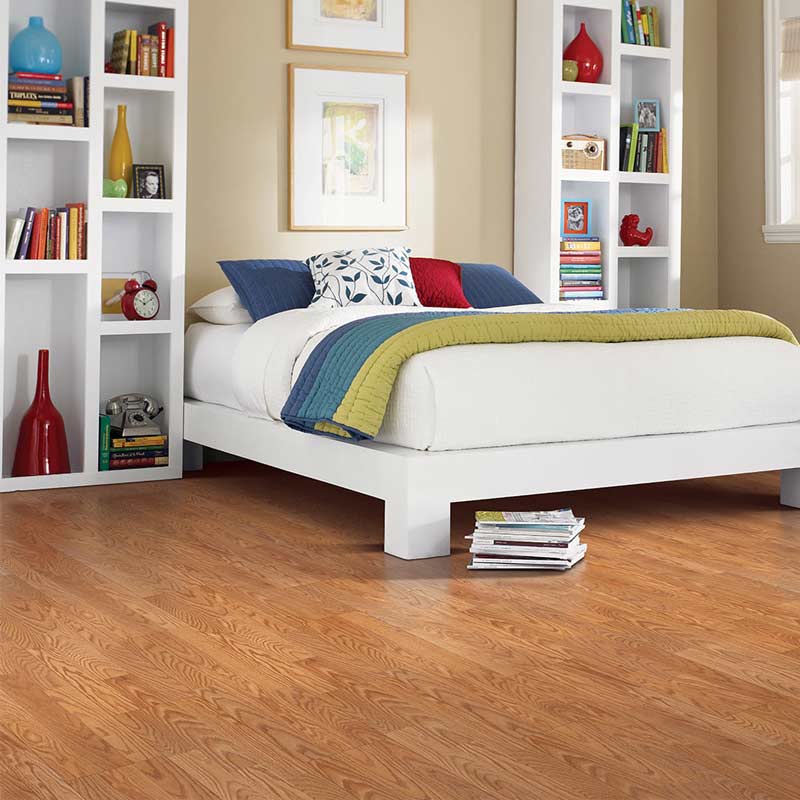 Vinyl Plank
Vinyl plank has taken the wood-look trend by storm! Like laminate, it can resist scratches and stains, but it is also slip-resistant. Vinyl is a more affordable flooring choice than hardwood, plus you can enjoy a realistic look and texture. Check out Empire's Studio Reserve to see the true benefits of having vinyl plank in your home.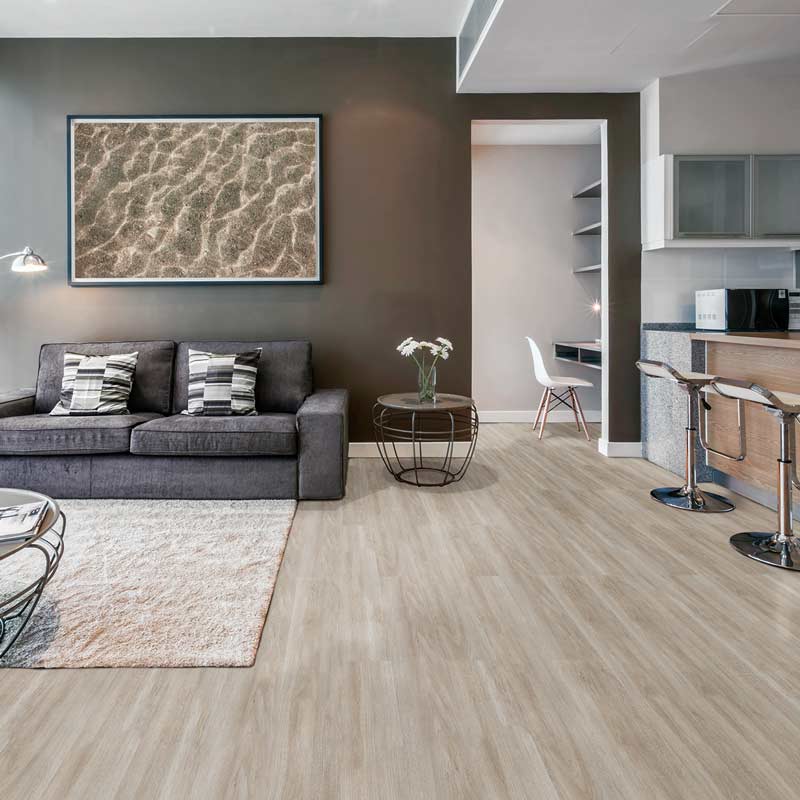 Porcelain Tile
When you think of wood looks, tile may not be the first thing that comes to mind. However, you can get realistic wood looks that are just as resistant to moisture and mold as other tile styles while being more affordable than real hardwood. And don't think tile should be restricted to rooms with moisture, such as the bathroom and kitchen. It can be functional and stylish throughout your home. Our Forest Lane porcelain tile series will not only wow your guests with its modern and natural wood look, it can easily coordinate with your existing home décor.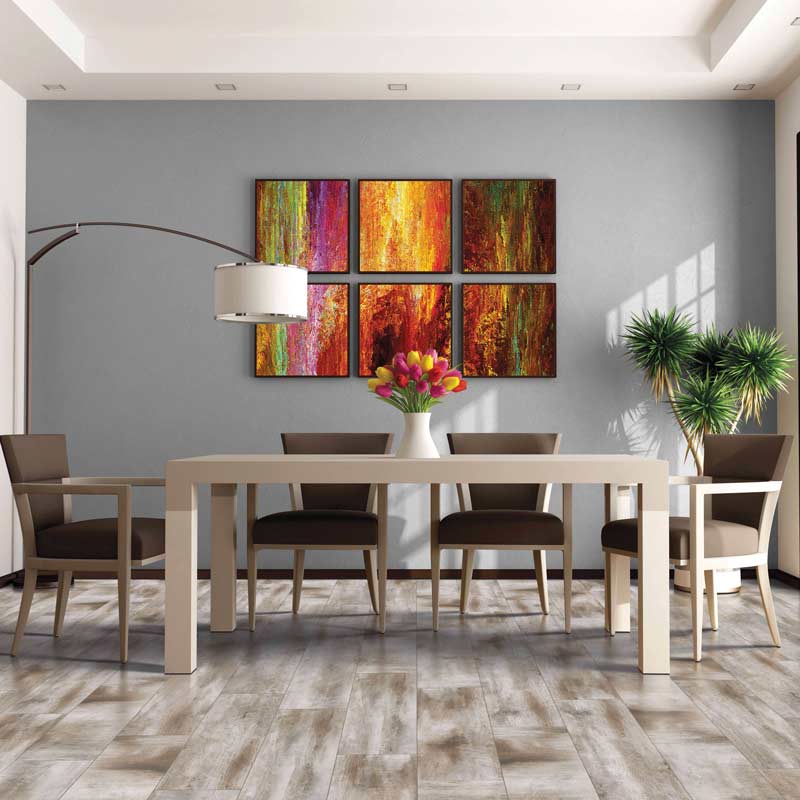 Modern Trends for Wood Looks
Having a wood look can modernize your home, but what kind of wood looks are in style? The bigger question is can you get affordable flooring that has these styles? Yes, you can! Here are a few trends you can use to modernize your home at a lower cost than hardwood.
Add Space to the Room with Wide Planks
If you have a small room, it's time to go big with your planks. Not only can wide planks give your home an authentic feel, they can also create the illusion of a bigger space.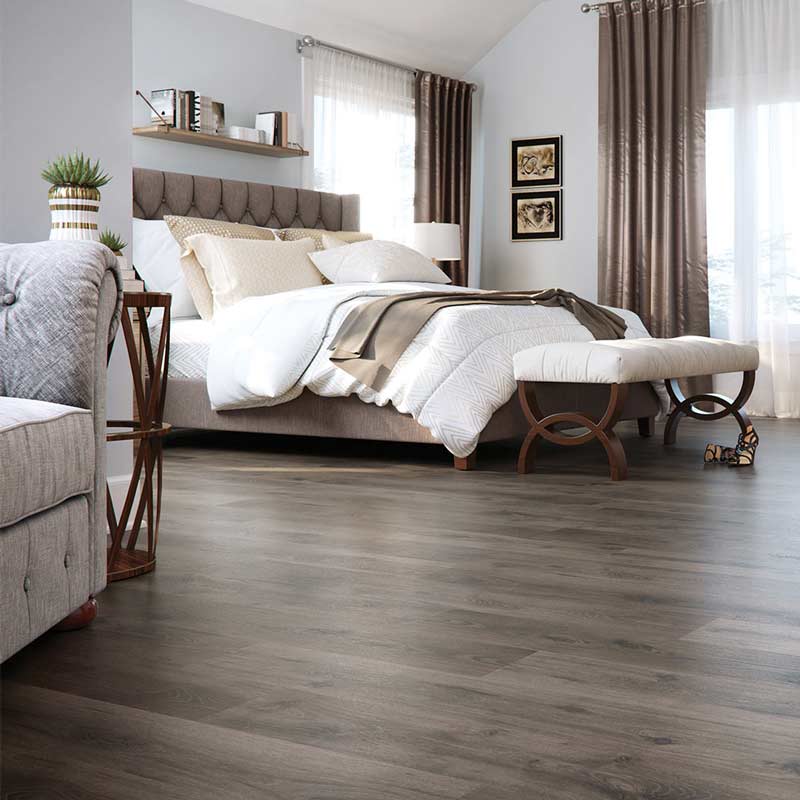 Get a More Natural Look with Reclaimed Wood
Whether people have chosen reclaimed wood for its eco-friendly consciousness or its unique character, there's no denying that reclaimed wood can give your home a natural and warm feel. Finding affordable reclaimed hardwood alternatives is easier than you think.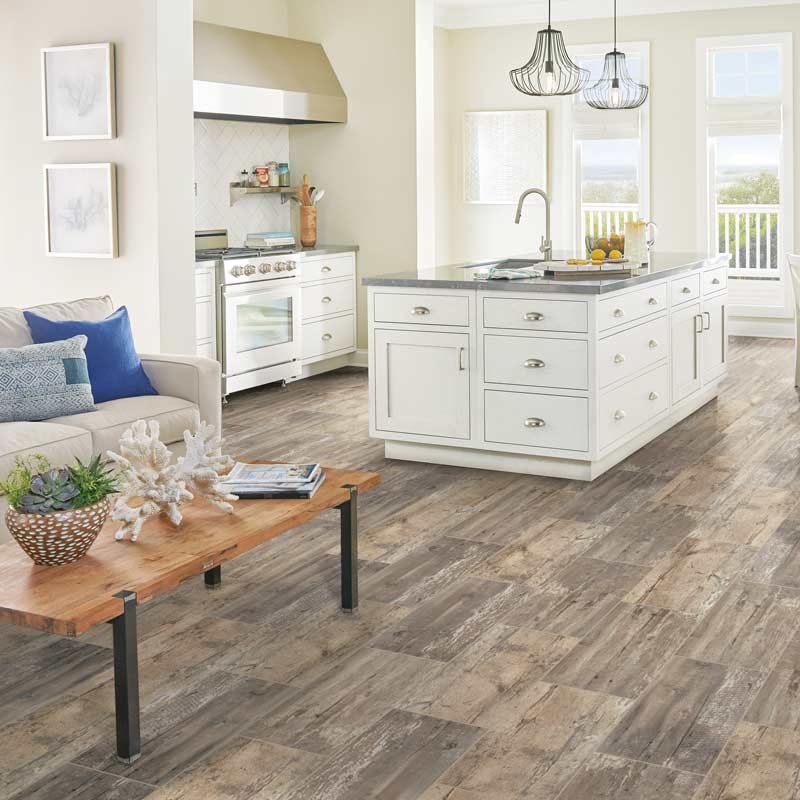 Bring a Sophisticated Touch with a Matte Finish
Glossy finishes are still in style but matte and satin are increasingly popular finishes. Not only does a matte finish give a sophisticated touch to your home, it makes it easier to maintain a polished look. Dents, scratches, and dust don't appear as easily as they do with glossy finishes. Easy maintenance and style create a perfect combination for functional flooring.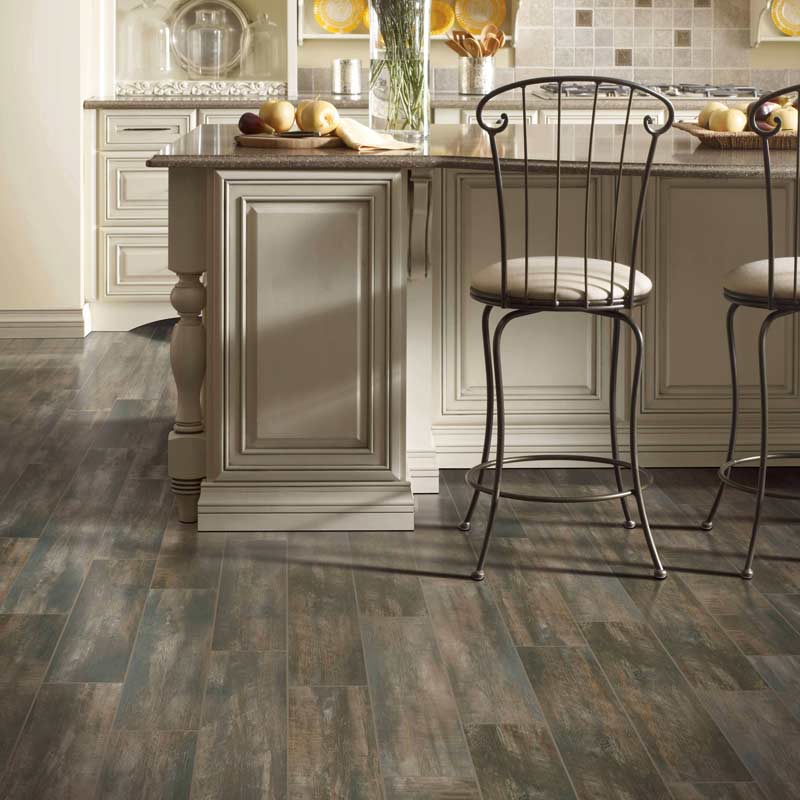 Get Distinctive Flooring with Pattern Carpet
Carpet is a still a classic and practical choice for your home. With its soft and warm touch, it's a perfect way to add comfort to your home while still being stylish. A trending style is pattern carpet. Constructed with a variation of cut and looped fibers, it has a distinct pattern that can give your home a modern flair. Empire Today's Echo Canyon pattern carpet is a budget-friendly choice for soft and stylish flooring.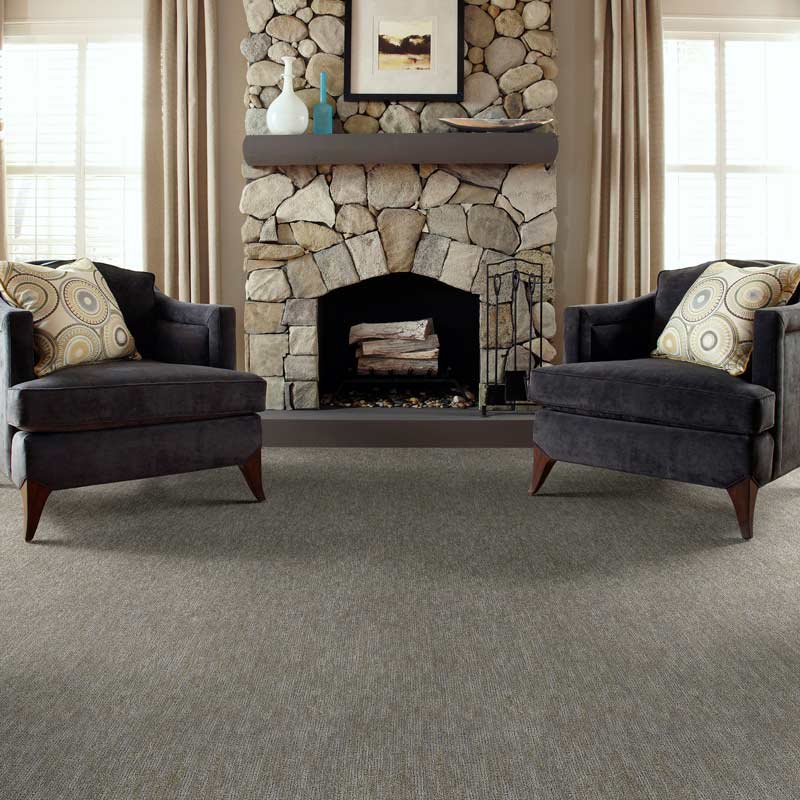 Choose Trending Tones
Whether you go with carpet or a hard surface, the tone of your flooring can make all the difference. Neutral tones have taken the forefront due to their ability to match existing décor and easily transition from different rooms. However, there are other tones you can get with affordable flooring that are just as modern.
Dark and Cool Tones
Dark floors give a chic and edgy look in your home, but can be a bit harder to maintain due to them easily showing imperfections such as dust. However, cool tones are great for those that want a chic style with easier maintenance.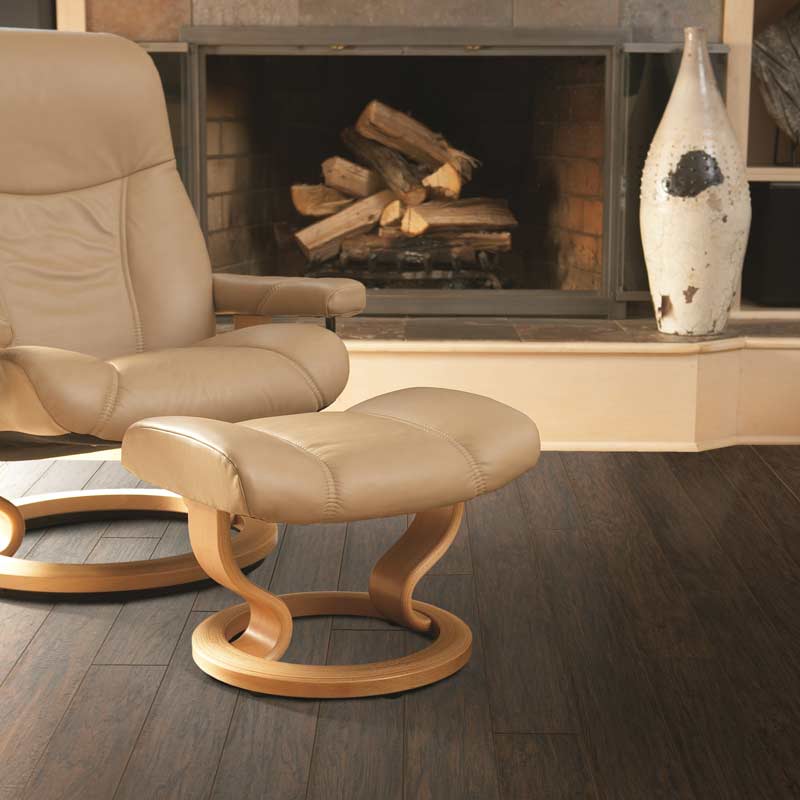 Neutrals: Grey and Greige
A color everyone seems to love lately is grey, and it's here for the long run. Luckily, it's offered with most affordable flooring. Greige is another neutral "must have." A mix between grey and beige, this tone makes it easy to coordinate your flooring with other décor and gives your home a modern touch.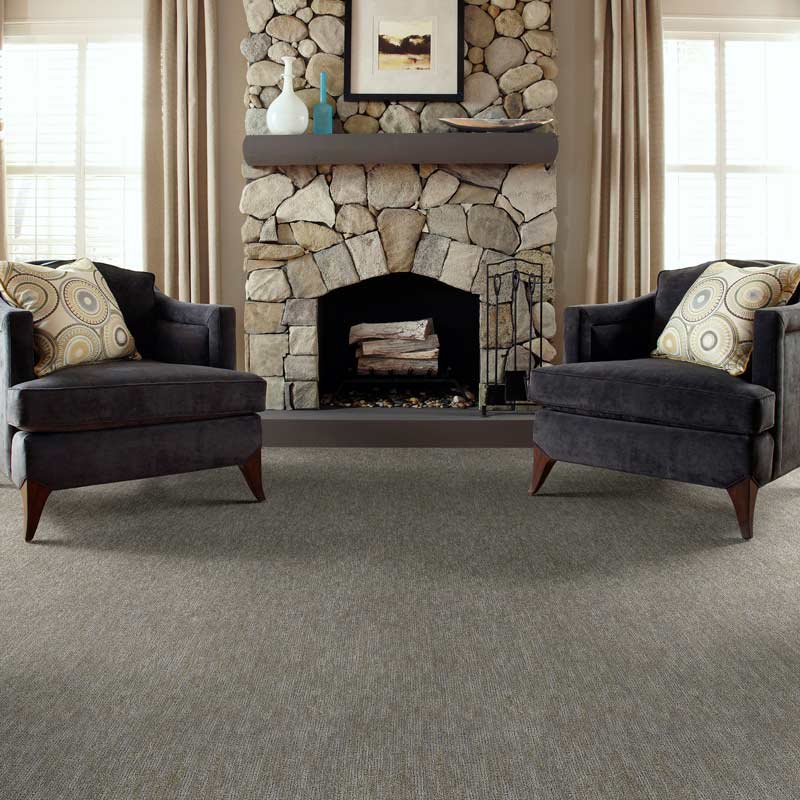 At the end of the day, you can still modernize your home if you're on a tight budget! The new trends aren't exclusive to big budgets, it's all about knowing the alternatives to the look that may be too expensive. You can start updating your home with Empire Today. Schedule a Free In-Home Appointment to start shopping for modern, yet affordable flooring for your home.