STONE LOOK FLOORING
Choosing the best stone look flooring for your home, there are options beyond traditional ceramic or porcelain. Empire Today® offers authentic tile and stone-look flooring options that are highly durable, water-resistant, easy to clean, and stain-resistant.
Stone Haven 12"x24" Ash
Porcelain and Ceramic Tile
(Porcelain & Ceramic Tile Flooring)
Available in wood and natural stone looks in a variety of sizes to complement any décor – from traditional to modern.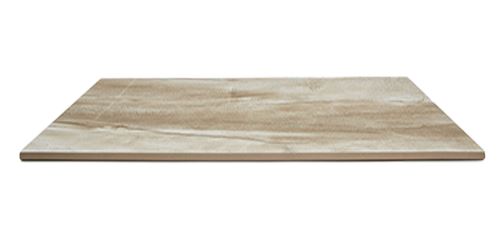 Shop Porcelain and Ceramic Tile
Canal Pier Farmhouse Linen
Vinyl Tile Flooring
(Luxury Vinyl Tile)
Vinyl tile flooring looks like real wood, stone, or ceramic tiles, complete with natural grains, coloring, and texture that feels incredibly real. In addition, it's warmer and more comfortable underfoot than traditional tile flooring.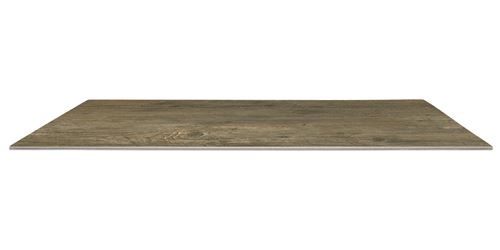 Shop Vinyl Tile Flooring
River North Grand
Sheet Vinyl Flooring
Now more stylish than ever, sheet vinyl flooring is practical and budget-friendly, providing a real stone or wood look.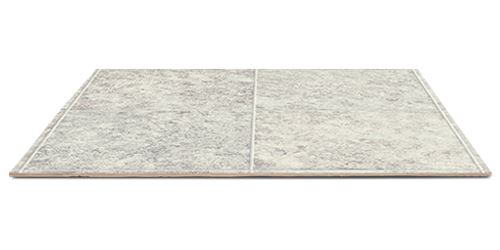 Shop Sheet Vinyl Flooring
---
See All

Carpet & Flooring Options
EMPIRE FLOORING® STONE LOOK Discover the Advantage
Stone-look flooring from Empire Today gives the appearance of the real thing in affordable options
A natural stone floor brings an undeniable character to any home in which it's installed. But along with that elegance comes a variety of downsides that can make real stone floors an impractical choice for many customers. Stone-look flooring from Empire offers a chance to get stone's appearance—and even its feel—without the troubles that the real thing can include.
For a lower-cost alternative to marble tile, consider a stone-look flooring product
The cost of real stone flooring products like marble or granite will almost always be significantly higher than any other material for the same floor area. The raw materials are more expensive to craft, and their weight and fragility add additional shipping and handling costs. The cost of a natural stone floor also grows because of the difficulty of installation. Marble, granite, and other stones require patience and special equipment to install and take longer to work with overall, which leads to an increase in labor costs. Stone-look flooring in vinyl and tile both offer lower-cost alternatives to a real marble, granite, or slate floor. Real stone surfaces also need to be treated with a sealant every few years in order to keep them looking their best. Stone-look vinyl flooring and stone-look tiles from Empire are built with durability in mind. Many stone-look flooring products are treated with a special wear layer that helps protect against scratches, scuffs, and chips.
You don't have to sacrifice aesthetics or feel with stone-look flooring
The best stone-look flooring can so convincingly replicate the real thing that you'd be hard-pressed to know the difference without being told. Innovative printing and molding methods mean that luxury vinyl plank (LVT) can be made to look just like stone. And stone-look tile floors go beyond just mimicking the look of stone—they'll also feel just like it underfoot.