Carpet Padding Types: Everything You Need to Know About Carpet's Hidden Teammate
While a lot of carpet's comfort is provided by its fibers, carpet padding adds the cushion that your feet feel when walking on your flooring. Want to learn all about the different carpet padding types? We're here to help familiarize you with padding.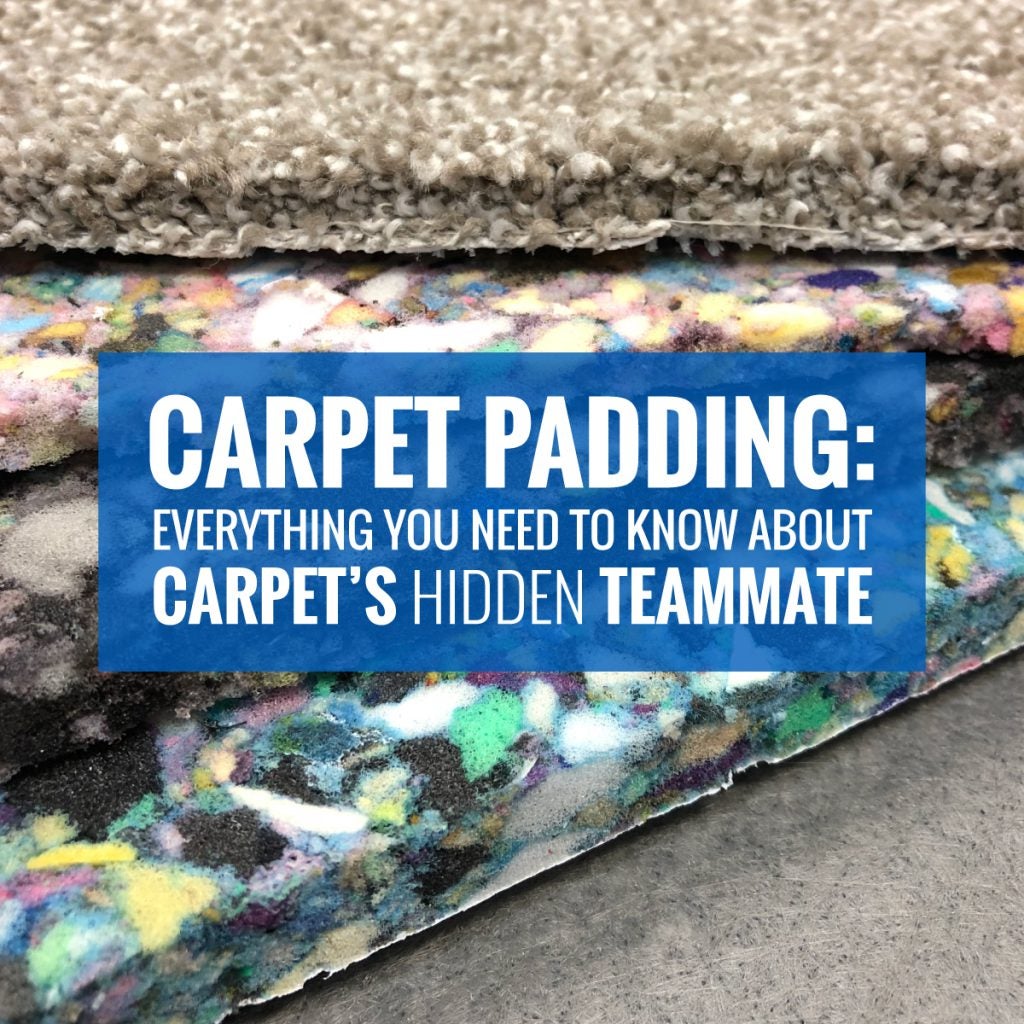 What is Carpet Padding Used For?
Carpet may give your home a warm and soft touch, but ensuring its longevity requires extra support. Having padding for your carpet helps: provide additional carpet, help protect the floors beneath your carpet, and extend your carpet's longevity.
Provide Additional Comfort
The fibers on your carpet already provide a soft texture, but having the proper padding can make it even softer to walk on. The thicker the padding, the more cushion for your feet.
Help Protect Floors Beneath Your Carpet
Those soft fibers you love so much can be a trap for dirt, crumbs, and spills. This doesn't just mean a dirty carpet, but soiling can leak from your carpet to the flooring beneath the surface. This can lead to scratches, moisture, and even mold on the subfloor. Having padding as an underlayment under your carpet can help prevent long-term damage, which can affect the overall quality of your flooring.
Extend Your Carpet's Longevity
As much as you want to protect your carpet, life happens. Juice spills, heavy traffic, and mud stains may all appear on your carpet no matter how hard you try to prevent it. That doesn't mean you can't take the proper precautions. Not only can padding absorb the pressure your feet put on your carpet's fibers, it can also absorb those inevitable spills.
Choosing What Carpet Padding Types are Right for You
Carpet padding comes in a variety of sizes, materials, and densities. Choosing between carpet padding types may get a bit confusing, but we're here to help. Think of these things to help make your choice easier.
Carpet Type
Not all carpets have the same padding. Low profile carpets, such as berber, need a thinner padding. It may seem like thicker padding can make up for its not-so-fluffy construction, but because of its think loops, a thinner padding will make a sturdier option. When it comes to indoor-outdoor carpet, padding isn't required.
Functionality
Where will your carpet be located and what function does that room serve? Is it for your bedroom, where you and your spouse will be the only foot traffic? Is it for the living room where you host guests and your family spends most of its time? Because padding can help your carpet absorb pressure from foot traffic, choosing its density and thickness can be decided based on how much pressure it'll have to endure.
Lifestyle
If you have kids or pets, you may want extra protection. Standard padding may help cushion your flooring and protect it from damage from traffic. However, getting padding with a moisture barrier can help with common spills and even pet accidents.
Get Comfort and Protection with Empire Today's Quality Padding
When you choose Empire Today, our carpet and foam padding are a packaged deal. In addition to our standard padding, we offer a variety of carpet cushions that are fit for your comfort and protection needs.
Plush, Frieze, and Pattern Carpet Padding
Super 6 – 6 lb density and 7/16" thickness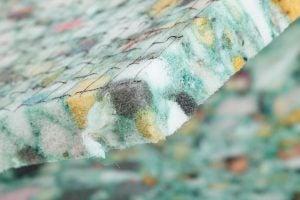 Vegas – 7 lb density and 7/16 thickness. This comes with a moisture barrier and PUP protection.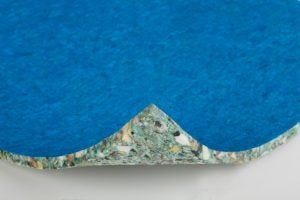 Masterbond – 8 lb density and 1/2" thick. This padding may not come with a moisture barrier or Pet Urine Protection (PUP), but it adds that extra comfort for your feet.
Berber Carpet Padding
Magnum – 8 lb and ¼" thick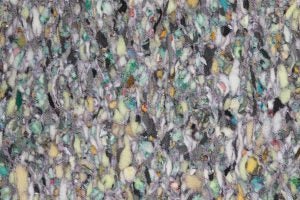 In addition to adding comfort and protection from moisture, Empire Today's padding has various beneficial features:
• Extends the life of carpet and makes it more comfortable
• Breathe Easy: Hypoallergenic and Green Label-certified for superior indoor and outdoor air quality
• Infinitely Green: 100% recycled construction, 100% recyclable, and contributes toward satisfying LEED® building credits
• Reduces impact noise to help make homes quieter
• Includes "Life of the Carpet" Warranty
• Manufactured in the U.S.A.
Understanding carpet padding and choosing the right one is simple. Your lifestyle, carpet type, and your carpet's functionality all influence what type of carpet padding you get. Schedule your FREE In-Home Estimate so one of our flooring professionals can help you decide which of the carpet padding types is right for your home.