Should You Consider Tiles for Living Room Floors?
The first room that comes to mind when you hear "tile floors" may be a bathroom, kitchen or even the laundry room. Because of a built-in resistance against moisture, tile is often the preferred choice for these rooms. But have you considered tiles for living room flooring? Your family spends a lot of time in the living room, you should always have décor that's not only stylish but functional everyday. Here's why tiles for living rooms are a great idea for your home.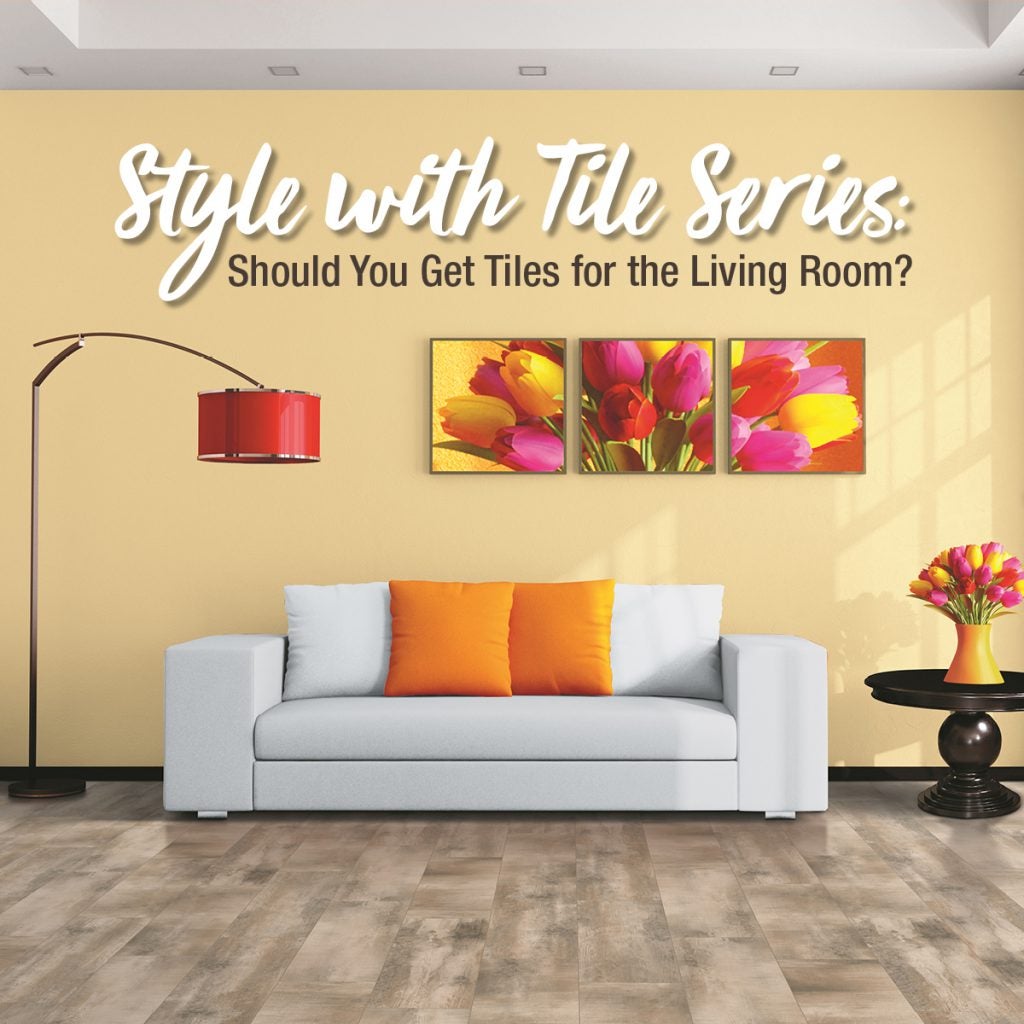 Getting Tiles for Living Room Floors Means Easy Maintenance
If you have kids or entertain guests, chances are your living room is utilized quite often. That means more chances of dirt and soil being tracked on your flooring. Cleaning is inevitable, but that doesn't mean it can't be easy. Spilled juice? Dropped your coffee? Don't fret! Porcelain, ceramic, and vinyl tiles are inherently stain and spill resistant. This not only lets you stop stressing over every spill but also helps maintain the longevity of your flooring. Unlike other hardwood, standing liquids are not a major threat to tile. If you're hosting a party and don't see the mess until after your guests leave, you don't have to panic. To help you keep your porcelain and ceramic tile fresh just remember these few tips:
Mop at least once a week with a damp mop (more for heavy traffic)
Don't scrub with highly abrasive tools
Detergents, soap, and abrasive cleaners can leave a dull film on the surface
Don't use bleach or ammonia
Get Durability and Functionality
It's nice to have flooring that can withstand common stains and spills, but what about other inevitable uh-ohs? Shoes, pets, and even your furniture can leave scratches and scuffs on your flooring. If you get tiles for the living room, you'll get flooring that can hold strong against heavy traffic. In addition to being water, moisture, stain, and spill resistant, tiles are guards against scratches and scuffs. That means it's durable enough to withstand your family's lifestyle, making it even great for pets. Although tile is built to hold up against heavy traffic and scratches, it isn't invincible. You still need to take measures in order to prevent damages. Here are a couple of things you can do to make sure your tile lasts:
Remove shoes before entering your home
Add protective pads, such as felt pads, to the legs on heavy furniture
Great in Warmer Climates
Another thing to consider when choosing floors for your home is the climate in which you live. Warmer climates mean humidity. Flooring options, such as hardwood and laminate, can warp and buckle when faced with humidity and the moisture that comes with it. Porcelain and ceramic tiles are a great option to help keep your home cool because tile isn't easily damaged under humid temperatures like other wood looks. In addition to being durable under heat, tile doesn't conduct heat as well as hardwood, making it cool to the touch and a better option to help avoid overheated rooms. When you choose tile, you can help cool down your home while having a style that can handle what warm weather may bring.
Just as Stylish as Other Flooring Options
If you want tiles for living room décor but are concerned about the style of your floors, rest easy. Tile flooring has evolved, and the basic ceramics are no longer a must. Not only can you get a natural stone look, Empire has plenty of realistic wood look tiles. Worried about how new flooring will match with your home's aesthetic? Our neutral-toned styles can easily coordinate with your existing décor. Here are a couple of options that can help you modernize your living room and home overall.
Realistic Wood Look with Forest Lane
Want a wood look with functionality and durability? Forest Lane is the solution to your flooring needs. Highly scratch resistant, this porcelain tile was built to withstand heavy traffic. With its natural hand-scraped texture, Forest Lane has a realistic aesthetic that can give your home a modern look with easy maintenance.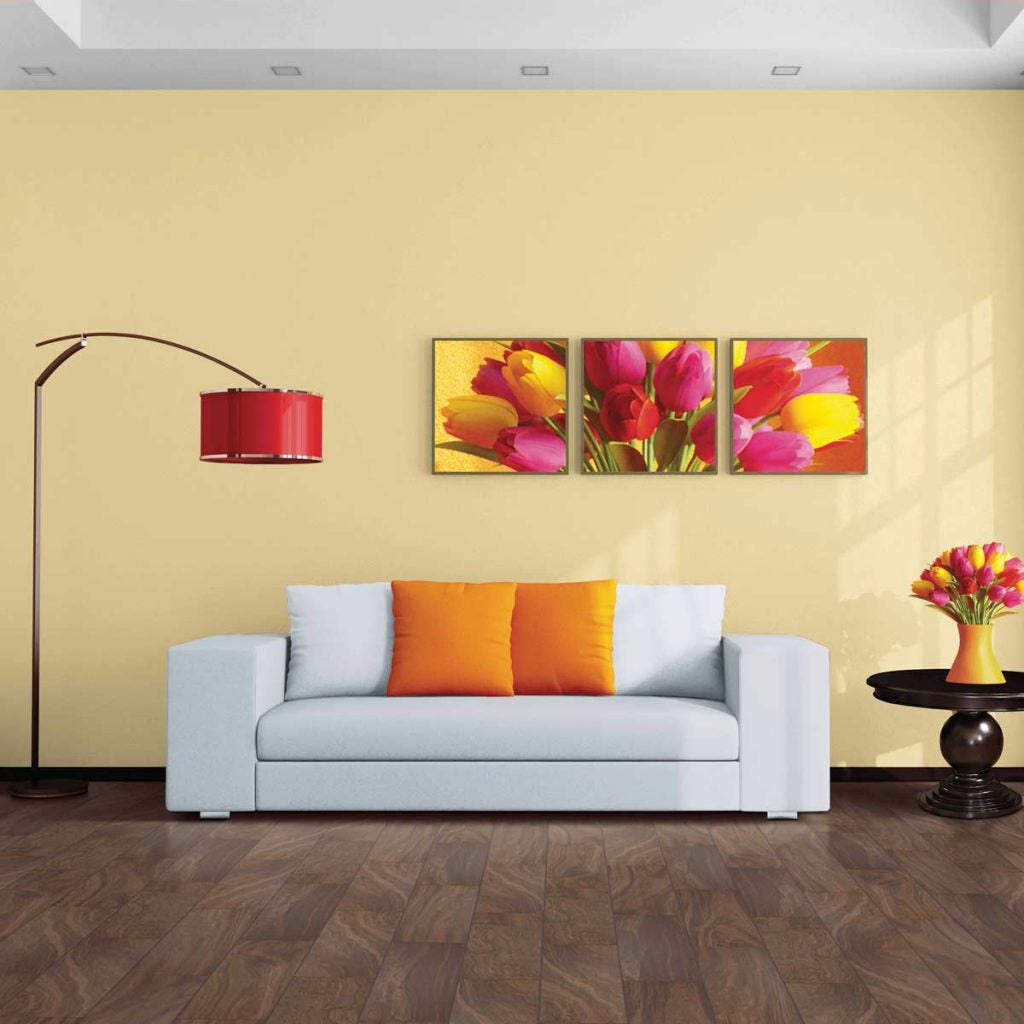 A Wood Look That's Built to Last with Canal Pier
Canal Pier is a vinyl tile that's far from traditional. Not only does this USA manufactured vinyl tile give a natural wood look and texture, it's built to withstand heavy traffic and your family's lifestyle. In addition to having the typical benefits of vinyl tile, Canal Pier has an advanced aluminum oxide finish to help it look new without waxing, buffing, or polishing.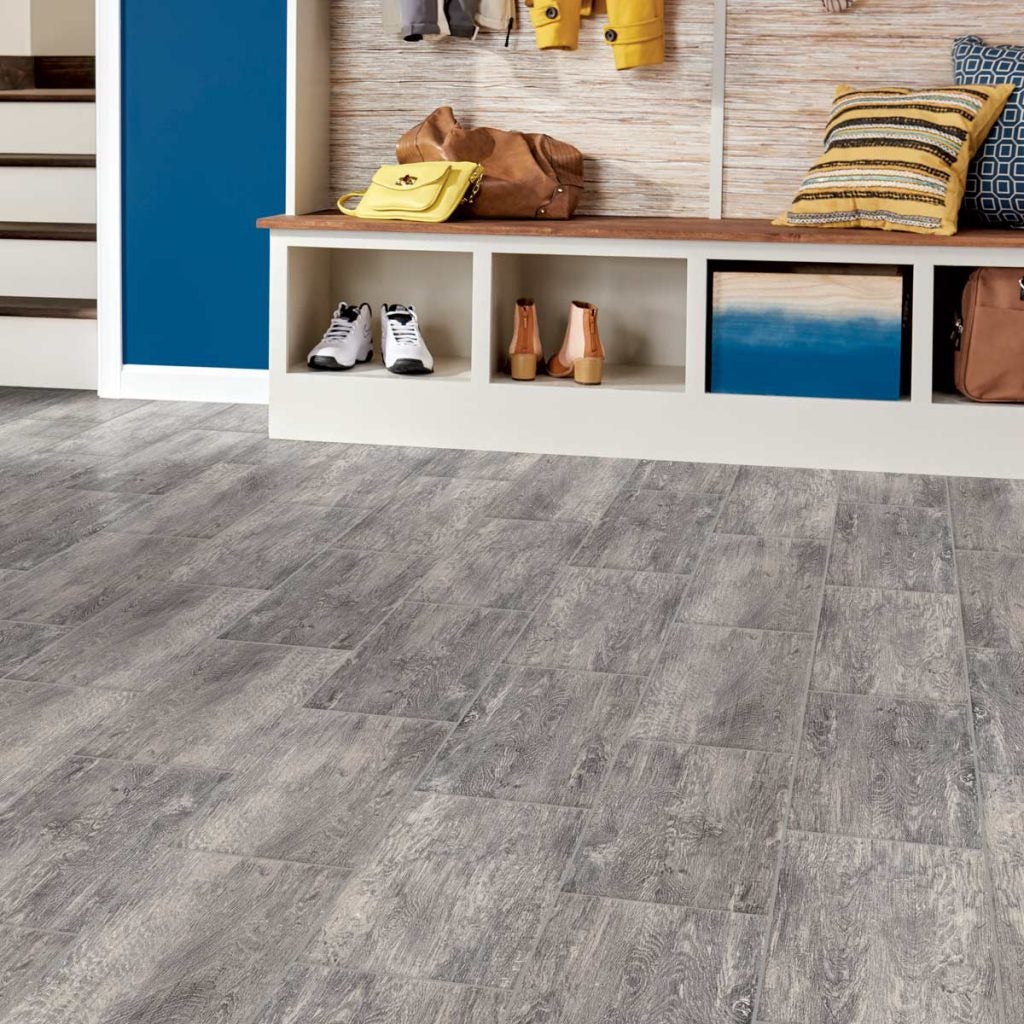 If you're considering new floors for your living room, don't count out tile! While it may be known as an option for moisture-prone rooms, it can work just as well in other common areas. You can get style and durability that may not even be available with other flooring options. Schedule an appointment with Empire Today and see what tile styles can work in your living room.