5 Summer Decor Ideas to Give Your Home a Fresh Look
It's finally summer! Don't just have fun in the sun. Add some fun décor inside your home. From flowers to flooring, these summer decor ideas are sure to help give your home a fresh look for this vibrant season.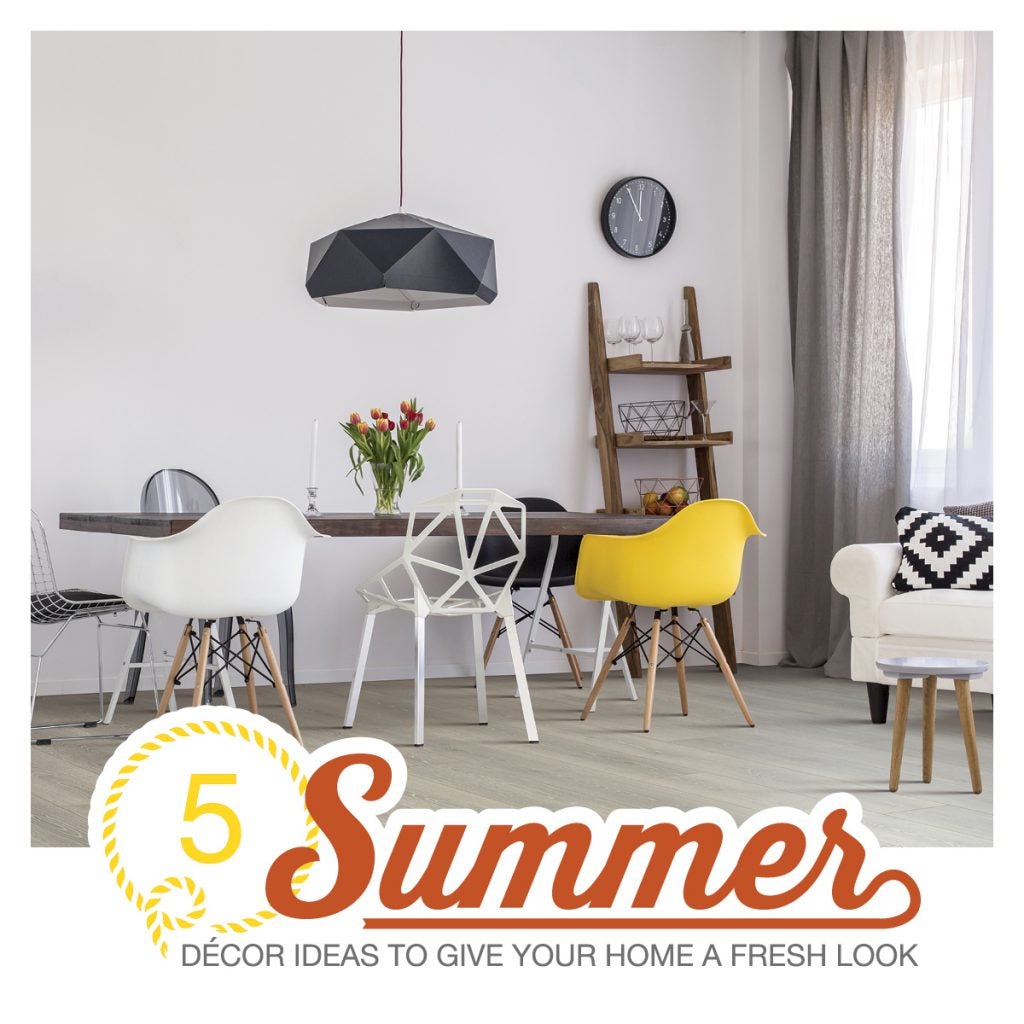 Flowers
Nothing says summer like colorful flowers. Adding floral arrangements is an easy way to give your home a summer touch. Not only does it add style, but creates a welcoming essence. If you're using flowers that aren't rooted in a soil, they may eventually die out. Don't let that scare you! Use this as an opportunity to switch things up and bring in new flowers to create another fun arrangement.
Indoor-Outdoor Carpet
Summer is the season of barbecues, pool parties, and other fun outdoor gatherings. If you love the comfort carpet adds inside your home, why not bring it outdoors? Indoor-outdoor carpet, like Empire's Courtyard, can help you elevate your porch or den decor so you can wow guests beyond tasty barbeque.
Bold Colors
We can't discuss summer decor ideas without mentioning color. Summer is known for vibrancy. Adding bold colors to your home is a perfect way to celebrate the season. You don't have to go big. Something as simple as an accent pillow or vase can make your home feel especially summery.
Outdoor Lights
Because summer means more time spent outside, you may want to add decor to your backyard. Outdoor lights are a fun and stylish way to not only give your backyard a welcoming and laidback aesthetic, but help you and your guests see while you entertain them at night.
Summer Wreaths
Door wreaths can set the tone for your home decor before your guests even enter your home. We all know first impressions count, so make your door wreath something that'll stand out. Going with flowers is a common choice but don't be afraid to think outside the box. Adding fruits like lemons or oranges can set a refreshing tone for your home.
Adding fresh decor to your home for this season doesn't have to be hard! Whether its flowers, wreaths, or outdoor lights, these summer decor ideas are a quick, stress-free way to update your home. If you want to go even further, you can always switch up your flooring with the latest summer trend. Schedule a FREE In-Home Appointment to have a flooring professional show you a few summer flooring samples.