The Real Deal: How Real Hardwood Floors Can Benefit Your Home
Achieving a wood look for your floors has become easier over the years. Laminate, vinyl plank, and even porcelain have made it possible to have an authentic look for less. However, having real hardwood floors can still be a benefit to your home. Here are a few reasons why the real deal might be the right choice.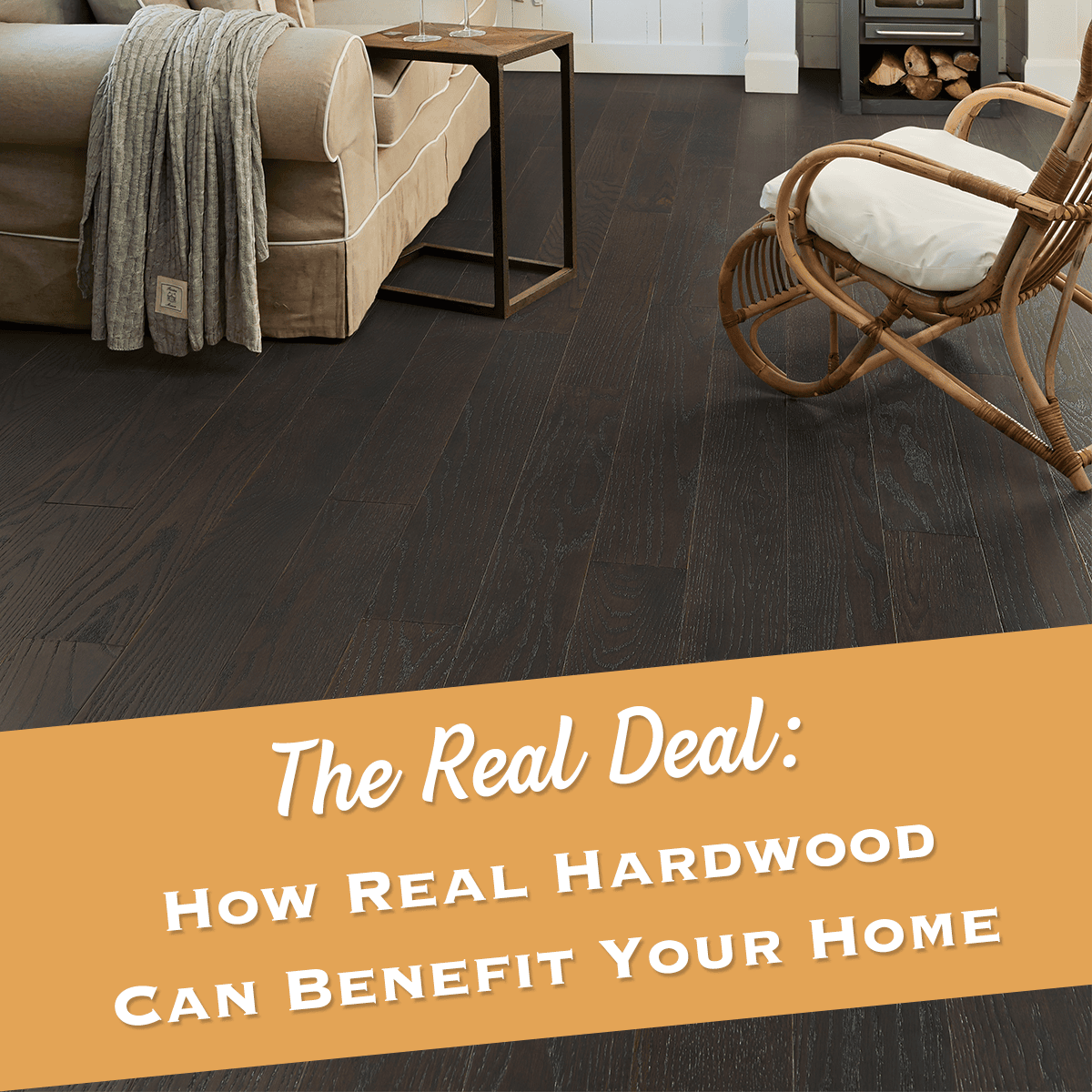 Natural Hardwood Gives a True Timeless Look
Hardwood alternatives can look relatively close to the real deal, but, in the end, it won't be the exact same as natural hardwood. Solid or engineered, hardwood's attractive appearance can be only be mimicked. Although laminate and vinyl plank can get detailed, even replicating groves and grains, real hardwood floors have a true timeless look like no other.
Hassle-Free Cleaning Means Less Stress
Hardwood doesn't hold dirt, dust, or other allergens. This makes it easier to clean by simply sweeping or vacuuming on a regular basis. Excessive moisture can damage hardwood, but you can still clean thoroughly. Simply use a damp mop to clean routinely and help maintain your floor's appearance.
Fix Imperfections without Replacing Your Floors
Even if you take proper care of your floors, they can still get scratches and other imperfections. The great thing about hardwood is that this can be fixed without necessarily replacing your floors. Real hardwood floors can be sanded and refinished to give your floors a fresh look. While this process may seem like a hassle, it can be less stressful than getting new flooring from scratch. Keep in mind, engineered hardwood can only be refinished a few times while solid hardwood's construction allows it to be sanded continuously.
Get a Long-Term Investment
Hardwood can be more susceptible to scratches than vinyl plank or laminate, but it can have more longevity in the long run. In addition to being able to be refinished, natural hardwood is long lasting. With the right care, hardwood can last for generations, meaning less money and stress on replacing your floors.
Real Hardwood Floors Add Value to Your Home
While carpet can still be a modern and functional option, home buyers are looking to purchase homes with a wood look. The hardwood alternatives may mimic hardwood, but having natural and long-lasting wood floors can add value to your home more than the other options. Not only does this mean it could increase its worth, but it may be able to help your home sell faster if you're looking to put it on the market.
There have been many innovations for wood looks over the years, and real hardwood floors still remain a classic and functional choice. Whatever you end up choosing for your home, Empire can help make it easy! Schedule an Estimate with Empire Today and have a flooring professional help you pick the best floors for your home.