Why Pattern Carpet Might be the Style Your Home Always Needed
Don't be so quick to count carpet out of your home's contemporary updates. While hardwood, laminate, and vinyl plank flooring are popular for their modern styles, carpet can still have that up-to-date look. See why pattern carpet just may be what your home has always needed.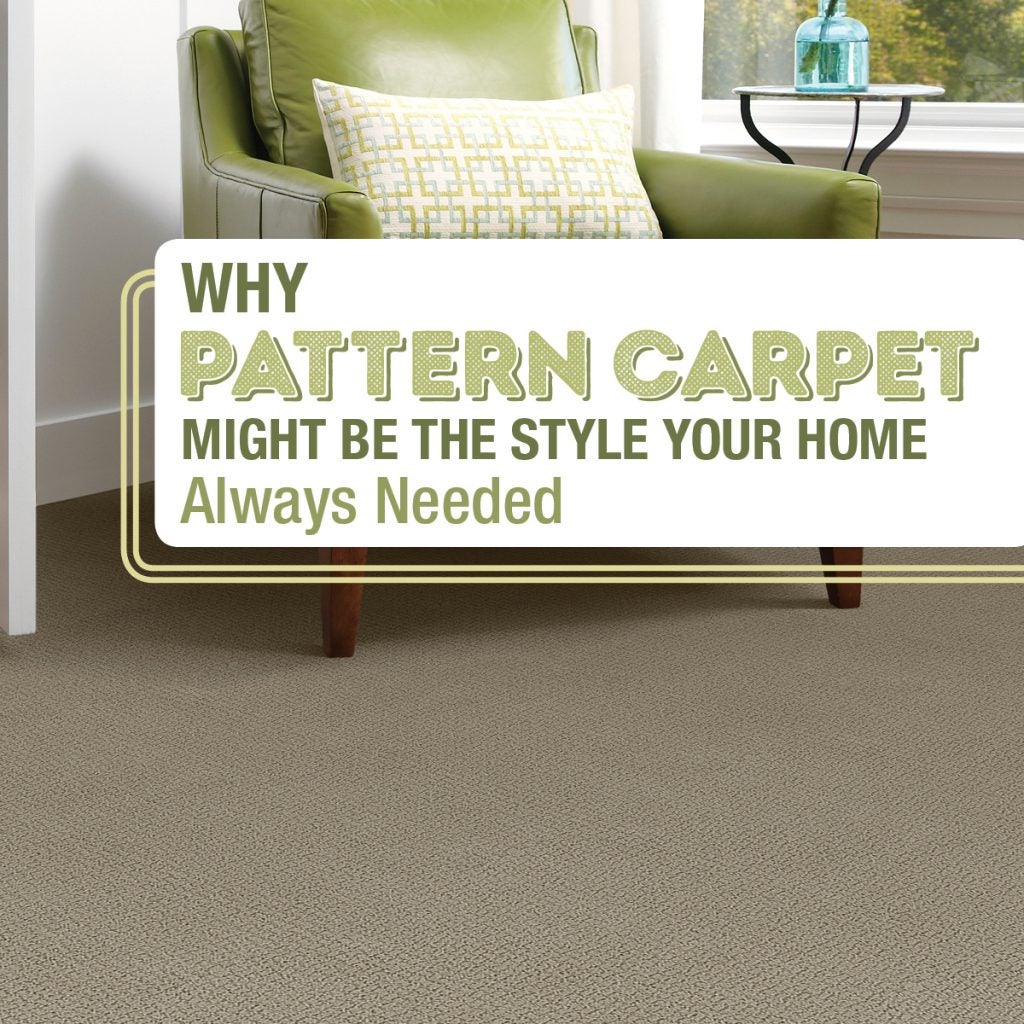 Pattern Carpet is a Flooring Trend with a Distinct Style
This year is all about being bold! Along with vivid colors, there has been an invasion of patterns in modern homes. From tree bark patterns to geometric patterns, this carpet is the perfect flooring to give your space a bold, yet subtle statement.
Mixed Textures Give a Touch of Softness
With pattern carpet, you don't have to sacrifice comfort for style. Unlike Berber, it isn't completed constructed of looped fibers. Because of this, it can still feel soft underfoot, so it's a great option for spaces like the bedroom. Not only can it give your floors an extra boost of comfort, but its soft fibers can help keep your home warm, making it a perfect addition to your home's décor.
Easy to Clean
Because it's a blend of cut and looped fibers, pattern carpet can be easy to clean. While the cut fibers help provide a soft touch, the looped fibers make it harder for spills to seep deep into the carpet. This makes it easier to clean and maintain your floor's fresh look.
Modernize Your Space with Empire Today's Pattern Carpet
At Empire Today, we take carpet seriously! In addition to our vast array of styles, we have pattern carpet options that are durable, stain-resistant, and even pet-friendly.
We can go on and on about how awesome our carpet is, but the best option is to see for yourself!  Schedule a FREE In-Home Estimate to have a flooring professional bring samples to your home.