Styling on a Budget: How to Shop for Affordable Carpet
Finding flooring, especially carpet, on a budget doesn't have to be hard! With the right knowledge and approach, you can easily give your home a new look without emptying your pockets. Read and discover how you can find affordable carpet that's perfect for your lifestyle.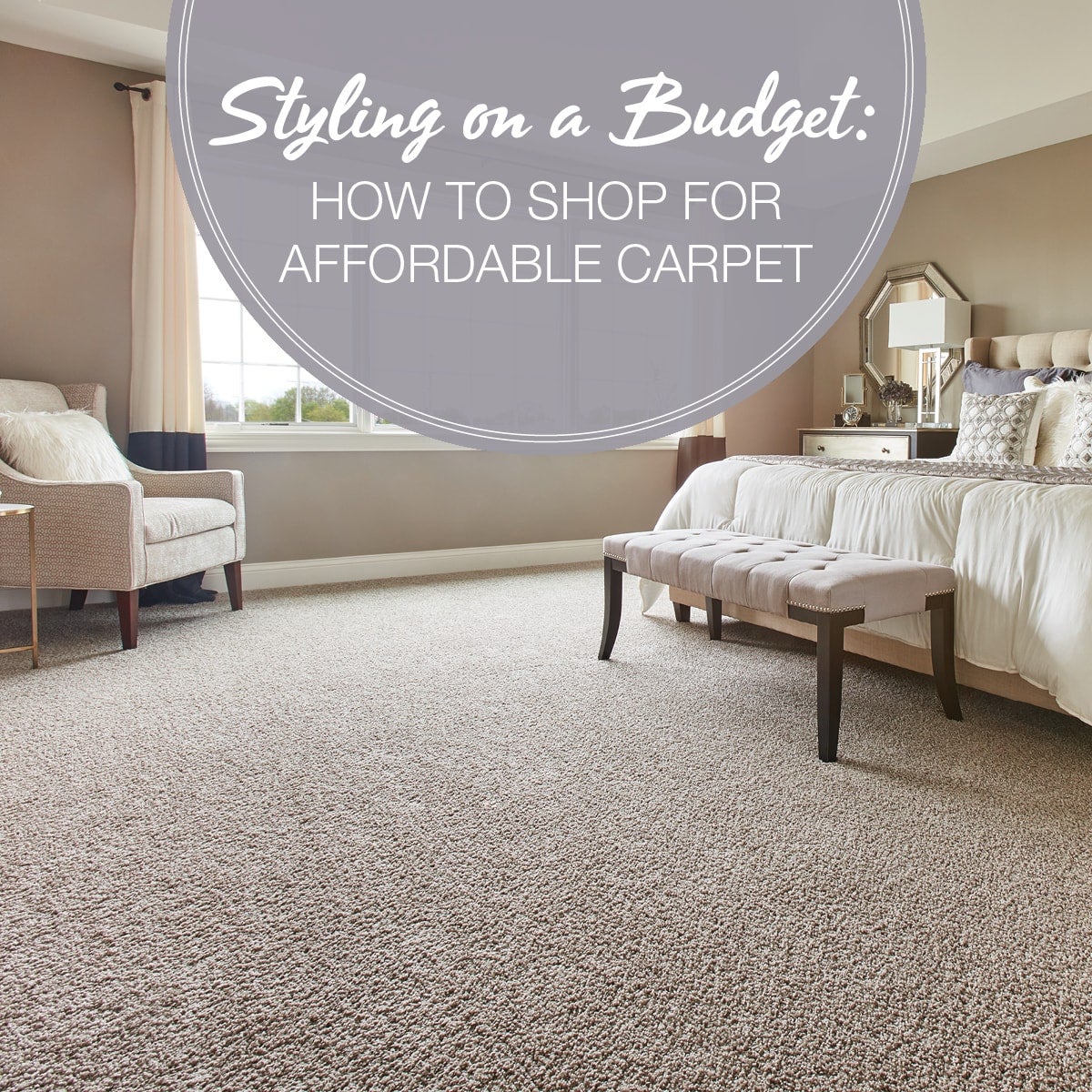 Don't Count Out Quality
Shopping for affordable carpet doesn't mean you have to skip out on quality. Whether the flooring is expensive or budget-friendly, having durability, easy maintenance, and comfort is possible. Take our Tailor Made pattern carpet for example. It's not just an affordable, yet distinct option. It's durable, stain-resistant, and even pet-friendly, making it fully equipped to handle busy households.
Assess Your Home's Needs
The most important thing to consider is your home's needs. Are you looking for functionality or style? Does the space have low or high traffic? Do you have pets or kids? While you can find less expensive carpet with good quality, you can also avoid paying for features you don't necessarily need. Why pay for pet-friendly benefits if there is no pet in your home?
Consider the Fibers
Known for its durability, nylon is a popular choice for carpets. However, it can be more expensive than other synthetic choices. Instead, choose a less expensive fiber for your carpet. Enhancements over the years have made polyester a durable yet, typically, less expensive fiber. Not only can polyester be a more budget-friendly option, but it's naturally stain-resistant! Knowing your fiber options will not only help you find affordable carpet, but a durable style that'll last.
Get a Packaged Deal
Aside from carpet, paying separately for padding and installation can add to your financial hassle, and stress! Empire Today makes getting new floors easy for you. When you schedule your in-home appointment, a flooring professional will give you an all-inclusive price for your entire project that includes the cost of the flooring, padding, materials, and installation. Call for your free in-home estimate!
Consult a Professional
You'd like to believe no one knows your home as much as you do. Yet, finding affordable carpet to fit your budget and household can become tricky. If you want to avoid a mess, it's always best to ask the professionals. Schedule a FREE In-Home Estimate and have a flooring professional help you find the perfect affordable carpet for you and your family.