Best Way to Install New Floors: 4 Reasons Professional Installation is Better than DIY
The day has finally come where you can switch out those outdated floors for a new and fresher look. You've thought about this for a while, even knowing the type, color, and style you want. However, there's still one major decision you need to make before getting the floors of your dreams: how they should be installed. While a DIY project may sound like a fun and budget-friendly route, installing floors is a serious task that can affect your home in the long run. Here are a few reasons you should opt for a professional for flooring installation.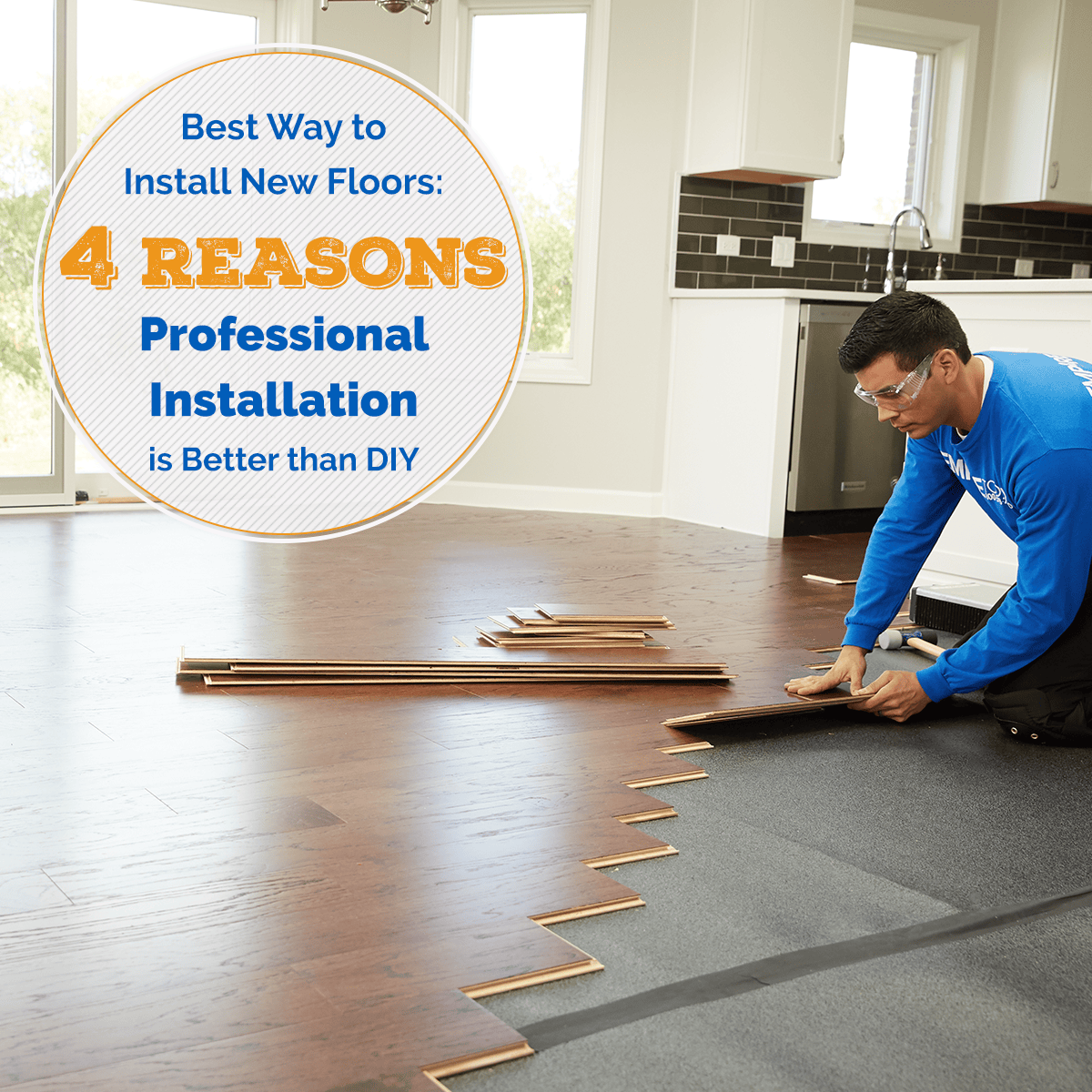 1.) Professionals Know Their Stuff
Doing thorough research is a given for any homeowner trying to invest in something as big as new flooring. However, nothing compares to the knowledge of someone who installs floors for a living. They've basically seen it all. This makes them perfectly equipped to handle unique situations should any problems arise.
Not only are they ready to handle problems, but they know how a specific type of flooring should be installed. Laminate shouldn't be installed the same as real wood, and even solid and engineered hardwood have their differences. With each room and flooring type possibly requiring unique installations, it's better to get a professional to do your flooring installation than to trust tutorials from the internet.
2.) Get Flooring and a Peace of Mind
Between work and the kids, your life is probably already hectic. A DIY project may seem fun in the beginning, but it requires hard work and dedication to detail. Moving furniture, removing the old flooring, and taking the time to lay down your new floors with no mistakes can be heavy tasks in your busy life. Sit back, relax, and let the pros handle your flooring installation while you continue tackling your everyday projects. Why add on to your stress when you can let someone else do the work while you take it easy?
3.) Fewer Mistakes for a High-Quality Finish
Installing floors may seem like an easy process on paper, but actually working on the project may tend to be harder than expected. Mismeasurements, scratches, and the wrong cut can ruin the aesthetic of the finished look. With a professional to do your flooring installation, this is less likely to happen. If it does, they'll be better equipped to rectify the situation. Having a carpet stretcher, for example, is imperative to getting the carpet installed right and knowing where the seams should go can make all the difference.
4.) Professionals Can Get the Job Done Faster
You shouldn't have to wait forever to get the flooring you want! Not just because you can't wait to get new home décor, but delaying the process can be an inconvenience. With the furniture moved and your foundation exposed, your home can be cluttered and even dangerous. That's why it's best to get the job done as quickly as possible. With more experience and better tools, a professional is more than likely to install your floors faster than you.
Empire Makes Getting Floors Easy with a Quality Professional Flooring Installation
When it comes to something as important as flooring, it's best to leave it to the pros. Not only will you save time and energy, but you also have a better chance of achieving your look with fewer mistakes. Get flooring quick and easy when you schedule a FREE In-Home Estimate with Empire Today.