How to Choose the Best Laminate Flooring for Your Home
The wood look is a great look and we've extensively covered why laminate is one of the best ways to get there. However, with various styles and features, it may seem hard to choose the perfect one for your home. Empire Today is here to make things a lot easier. Keep reading to see what factors you should look for when picking the best laminate flooring for your home.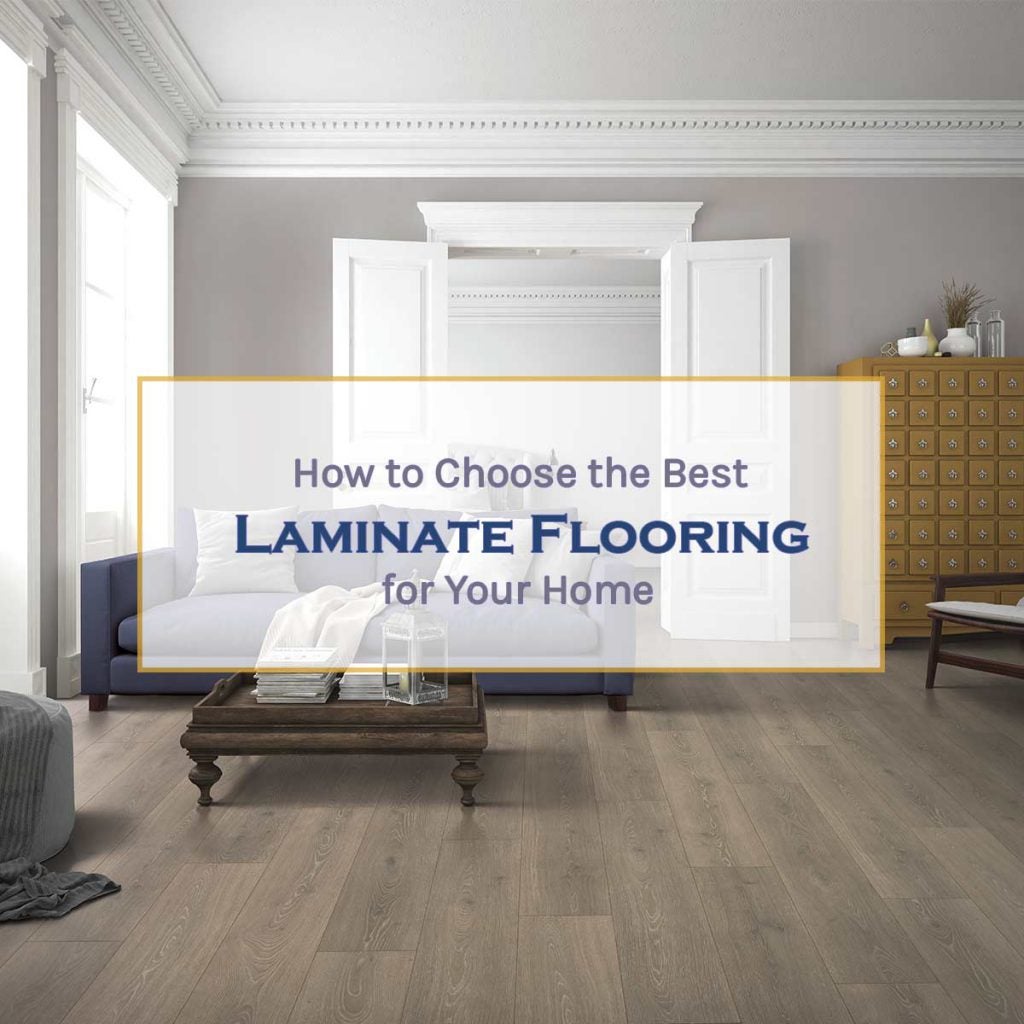 Here's What to Look For in the Best Laminate Flooring
You want every room of your home to look beautiful. Heavy traffic from kids, pets, and daily chaos has other ideas. Visible wear and tear will show up if your floors aren't durable enough to withstand your lifestyle.
Laminate may be known as a more durable option than other wood look options, but some laminate flooring is more durable than others. Check for the abrasion criteria (AC) rating to make sure you are choosing the right one that's fit for your family's lifestyle. AC ratings can range from 1-5 and the higher the better.
Another feature to watch out for is scratch resistance. Laminate with protective treatments such as Aluminum Oxide as well as industry-leading wear warranties will be your best bet. The same goes for stain resistance. The easier it is to maintain your investment, the happier you will be in the long term.
What Room(s) are You Remodeling?
Laminate's beautiful look can run into issues in the wrong room. Wood doesn't mix well with standing water or consistent moisture. In fact, laminate can very easily warp and buckle if it's installed in a bathroom, kitchen, or laundry room. Luckily, laminate has evolved over the years.
The best laminate flooring will be 100% waterproof, like Empire Today's Beach House or Sunset Drive.
Not only does its waterproof feature make a wood look possible in any room, it's also resistant to mold and mildew.
It's also important to consider the number of windows in the room. More windows mean more sunlight, which can cause fading and discoloration. Finding a laminate floor with UV protection can help prevent color changing in rooms with lots of windows! (Bonus tip: window treatments can help, too).
Choosing a Laminate Style
Like hardwood, laminate has many style options. From plank width, to grain color, to texture, here are a few things to keep in mind when choosing the best laminate flooring style.
Plank Widths
Narrow floor boards can add character to the room. However, they might contradict a room with busier decor. If you're going for a more open, minimalistic look, wide laminate planks might be a better option for your space.
Realistic Laminate Textures
There are many textures for you to choose from. Empire Today offers 4 realistic laminate textures:
Texture Embossed – A high level of realism, this texture has an aesthetic that matches the décor beneath the design paper. This means wood marks, wood grain, and marks are all incorporated into this look.
Smooth – This texture has a smoother touch that's soft and subtle. It doesn't have a deep grain texture,    which can help make cleaning easier.
Hand Scraped – A similar texture to hardwood, hand scraped laminate can range from soft scraped to heavy scraped. They can sometimes come with marks for a more authentic, handcrafted look.
Wire Brushed – This soft texture gives the impression of being brushed with a metal wire. This choice will be great for a vintage look, adding character to your floors with its worn appearance.
No matter the texture you prefer, your laminate flooring will have a realistic touch and feel that mimics genuine hardwood.
Choosing a Finish 
Glossy finishes have a traditional, smooth look. However, they also show more dust, scratches, and imperfections. Matte and satin finishes are more trendy and modern and can hide imperfections better than glossy finishes.
All finishes can give your home a clean look. It's best to choose the one that's best for your personal style and home décor.
Laminate Flooring Colors
When choosing the best laminate flooring style, color is one of the most important factors. Red and yellow undertones are still a beautiful look, but cool tones are the latest trend. Dark tones can offer a sophisticated look, but if you have a small room, they can make it appear even smaller. Lighter tones give the illusion of open space while brightening the ambiance.
The Best Laminate Flooring Should Perfectly Complement Your Home and Lifestyle
In the end, the best laminate flooring is the flooring that fits your specific needs. With a plethora of styles and features you're sure to find one that's best suited for your household. If you want even more insight, Schedule an Estimate today to have a Flooring Professional help you pick the best laminate flooring for your home.