5 Rustic Flooring Design Ideas for a Craftsman Look
If you're trying to add a rustic feel to your home, your floors can make a major impact. You need an "effortless" style that can add a natural character to your home's ambience. Here are five rustic flooring design ideas to help you achieve the perfect look.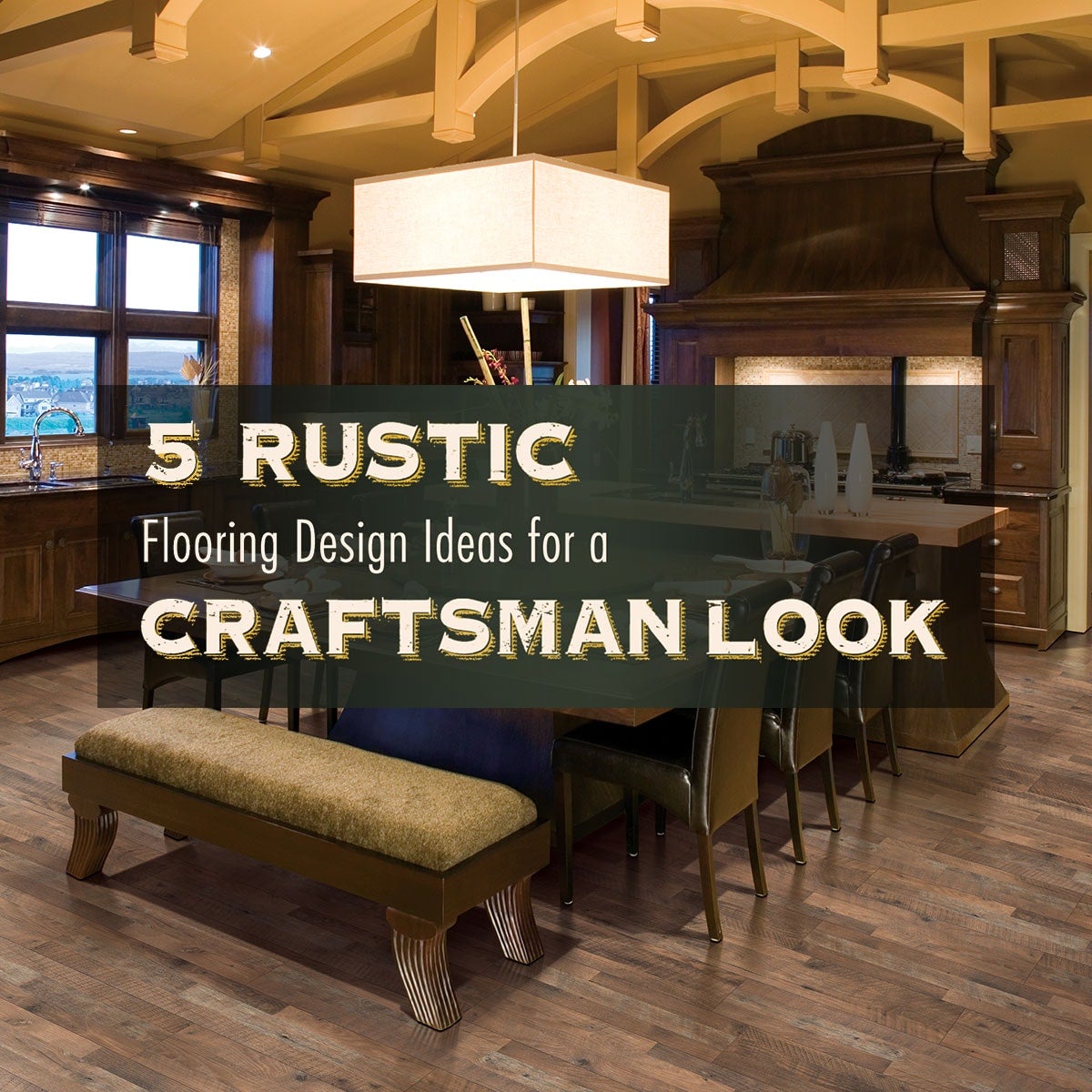 1.) Mimic the Look of Barn Wood without All the Hay
While the barn, or reclaimed wood, trend originally started with flooring boards from an actual barn, its popularity has caused flooring manufacturers to recreate an authentic appearance. It can often be confused with a distressed wood look, yet they aren't necessarily the same. Barn wood may typically have a distressed look, but it isn't a must for this rustic flooring. The most important characteristic is to have a style that resembles a natural barn look.
2.) Go Hard with Hickory Flooring
Domestically grown, hickory flooring has been a popular choice for those who want a natural hardwood look. Although it can be lighter than other wood species, its darker knots and grains give it a unique appeal. In addition to having a rustic aspect, hickory is one of the hardest wood species, making it a highly durable option.
3.) Distressed Floors Have Perfect Imperfections
A common choice, this rustic flooring design has an aged style. Authentic barn wood can naturally be this way, but distressed wood is purposely manufactured to look worn. This doesn't just help give your home the rustic design, but makes it easier to hide imperfections such as scratches and dents, making it a great fit for high traffic rooms.
4.) Get an Authentic Look with Hand-Scraped Hardwood
While distressed floors can be created with other techniques such as wire brushing, hand-scraped flooring has a more distinct and fashionable style. This technique was started before sanding machines were invented and craftsmen had to smooth flooring boards by hand, resulting in various groves and unique markings. Because hand-scraped boards are made to have an antique hand-made look, no two will look the same. This will, no doubt, help accentuate your home's natural and vintage rustic theme.
5.) Albany Park: Rustic Flooring that's a Natural Fit for Your Home
Having rustic flooring doesn't mean you must have actual hardwood. Albany Park laminate from Empire Today can help make the room naturally beautiful while providing durability and easy maintenance. How? Not only does it have a hand-scraped texture to add character, but it also has an Aluminum Oxide finish to protect it from scratches and stains, UV protection to help resist fading from direct sunlight, and even topical moisture resistance! Albany Park doesn't just mimic the authenticity of rustic hardwood, it helps to make sure you have a vintage design that will last.
Ready to not only give your home a rustic design but rustic flooring that is built for your household? Schedule a FREE In-Home Estimate today!