Wood Look Porcelain Tile Isn't Just a Trend, It's Here to Stay
Wood look flooring is here to stay. What's constantly evolving is the many ways to pull off the look if you aren't shopping for traditional hardwood. Laminate and vinyl plank arepopular alternatives, but a certain flooring type might surprise you with its realistic wood styles. Keep reading to see why wood look porcelain tile took this summer by storm and is likely to remain a household flooring staple.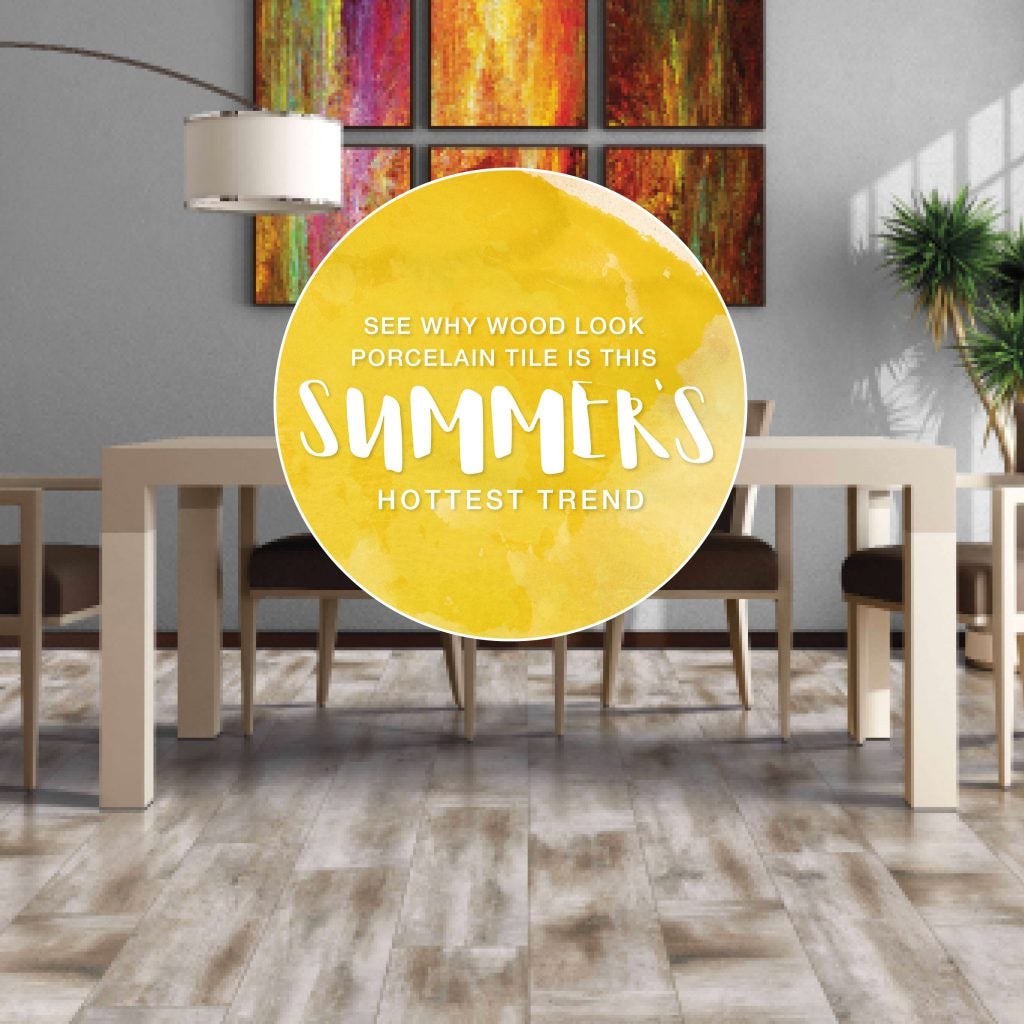 Wood Look Porcelain Tile: An Affordable Alternative to Natural Hardwood
While hardwood has the quintessential wood look, it comes at a much higher price point. While many may opt for laminate or vinyl plank flooring instead, don't pass up on tile! Porcelain tile has evolved from the typical ceramic look and is now available in a realistic hardwood style. With its tough build and natural wood look, porcelain tile can give you the best of both worlds for less.
Practical, Durable Flooring for Any Room
Wood look porcelain tile doesn't just offer a modern wood look for less—it's extremely durable and functional, too!
Durability for All of Life's Challenges
Porcelain tile's hard, dense construction gives it a high durability that can stand strong when faced with pressure and wear and tear.  In addition to being able to face heavy pressure, porcelain tile is commonly scratch-resistant. This makes it a great flooring option for pets. Of course, you should still clip their claws, but having scratch-resistant flooring makes keeping your floors flawless even easier.
Beautiful Wood Looks All Day, Every Day
Another feature porcelain tile naturally possesses is stain resistance. Because it can repel liquids, it's harder for stains to seep down below its surface. Not only can this flooring help prevent your coffee spill from sticking around, but routine cleaning is easier. Other wood look options don't mix well with water. However, with wood look porcelain tile, a wet mop won't damage your floors and wiping up stains can be simple. Every flooring type has cleaning dos and don'ts, but all you need is a soft broom or a mop—cleaning porcelain is as easy as it gets.
Water Resistant Attributes
Wood looks aren't recommended for rooms prone to moisture. Why? Moisture can very quickly warp and buckle hardwood and laminate flooring. Wood look porcelain tile, however, is inherently water-resistant. That modern wood look in your kitchen or bathroom you've been dreaming of just became a real possibility!
Tile is Perfect for Warm Climates
Live in a warmer climate? High temperatures, UV rays, and humidity can mean buckling and warping on traditional wood in the long term if you're not careful. That's not really the case with tile. Built to deal with all of the above, tile remains cooler under your feet than other traditional home floors. It's no surprise that wood look tile is extremely popular in the southwestern states.
Wood Look Porcelain Tile is Fit for Every Room
Tile is a popular option in moisture-prone rooms such as bathrooms, kitchens, and basements. Wood look porcelain tile is no different. However, this flooring isn't limited to those rooms. Because of its realistic wood look and high durability, it can even be used in common areas such as the living room or master bedroom.
Forest Lane: A Wood Look Porcelain Tile That'll Last
Porcelain tile is already a great flooring option, but Empire Today's Forest Lane takes wood look porcelain tile to the next level. Not only does it have a natural hand-scraped detail to give it a realistic wood look, it's stain, water, and slip resistant! With the durability of tile and the sophisticated look of hardwood, Forest Lane is a perfect flooring for any room.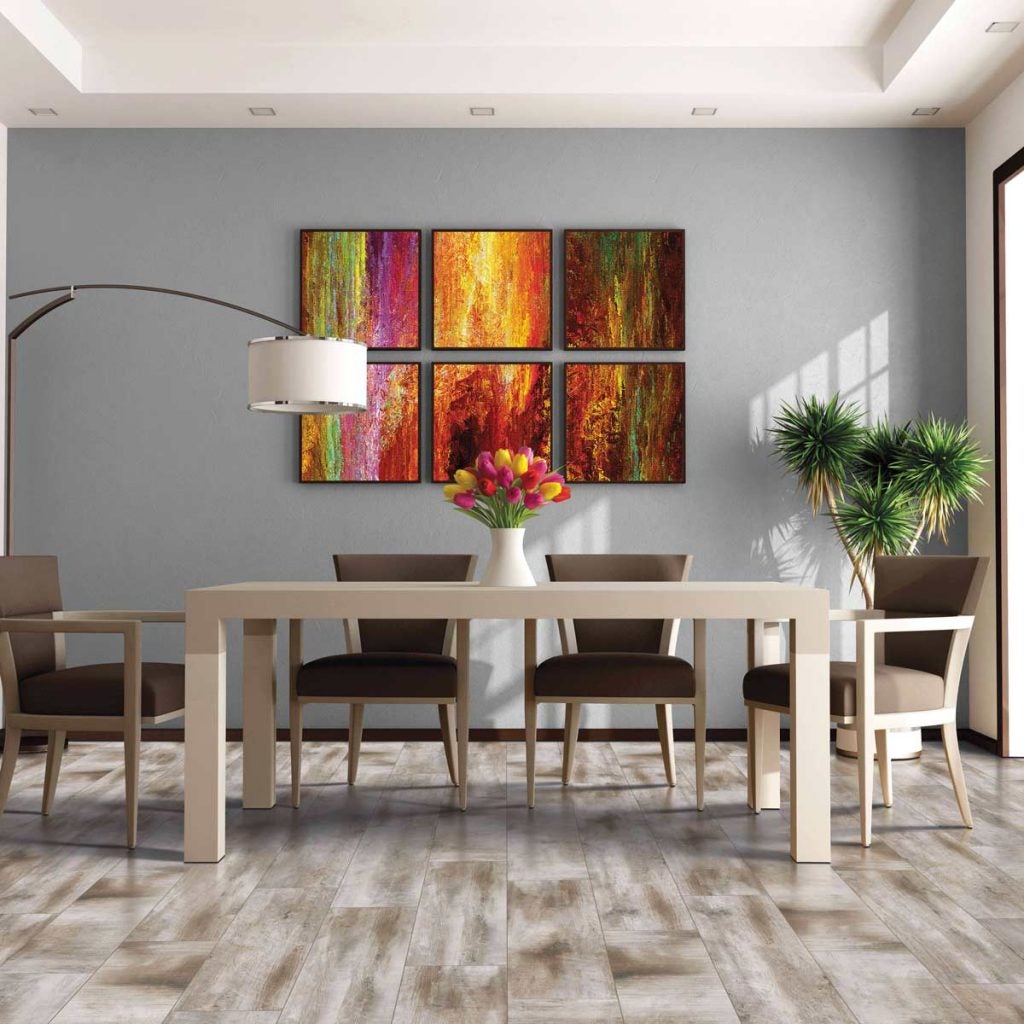 It's easy to see why wood look porcelain tile remains a staple this summer. To get modern floors that'll last in your home, Schedule a FREE Estimate with us today!