Empire Today Wins Five Major Awards for Company Excellence in 2018

Empire Today® is both fortunate and thrilled to receive FIVE major awards for company excellence in 2018, including three Stevie® Awards from the American Business Association, a Confirmit® Achievement in Customer Excellence (ACE) Award, and an Employee Engagement (EE) Award.
Empire is no stranger at the Stevie Awards, with recognition for customer service and business ethics every year since 2012.
At the 16th Annual American Business Awards, Empire received the following:
Gold Stevie Award for Company of the Year, Consumer Products – Durables
Gold Stevie Award for Human Resources Department of the Year
Bronze Stevie Award for Customer Service Department of the Year, Consumer Products – Durables
We encourage you to visit the full list of 2018 winners. We're in excellent company!
Another big recognition is the 2018 Confirmit® ACE Award for the "Voice of the Customer" category.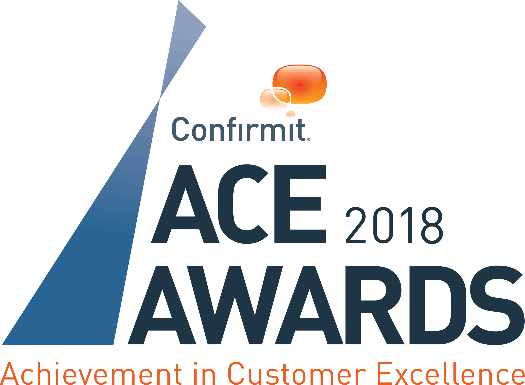 ACE stands for Achievement in Customer Excellence, and businesses who receive a Confirmit ACE award are honored for their rigorous application of Customer Experience best practices and their outstanding performance as measured by those practices, driving change that will deliver a world-class customer experience. Put simply, we could not have won this award without your continued support. For a full list of winners and more information, please visit the ACE Awards website.
Finally, Empire won SMB Organization of the Year at the 2018 North American EE Awards.

The award is the first and only global, dedicated employee engagement award opportunity. Empire has been recognized as a company that has undertaken a project in the past year that has driven employee engagement. For a full list of EE Award winners, please visit EE Awards.com.
Empire's mission is to make beautiful floors easy.
At the core of this mission is our customer-first attitude. We view each Empire purchase not as a one-time event, but as the beginning of an ongoing partnership. The same goes for the happiness of every employee at the organization.
Being recognized at the Stevies, Confirmit, and EE Awards is a testament to Empire's continued drive to make the whole process of updating your flooring easy. It means helping you choose products based on your needs. It means answering your questions and easing your concerns with installation. And it means that we fulfill our promises in every way we can. At the end of the day, if you're not satisfied with us – we aren't living up to our mission.
Cheers to a strong start in 2018 and to your continued happiness on your flooring journey! Schedule a FREE In-Home Estimate below to experience our award-winning flooring service right at home!