Don't Stress the Mess: 6 Easy Tips to Clean Vinyl Floors
Thousands of homeowners are opting for vinyl flooring—it's a highly durable, budget-friendly way to get a wood or tile look in any room. But like any floor, vinyl can get dirty quickly. Here are a few tips on how to clean vinyl floors safely and make maintenance easier overall.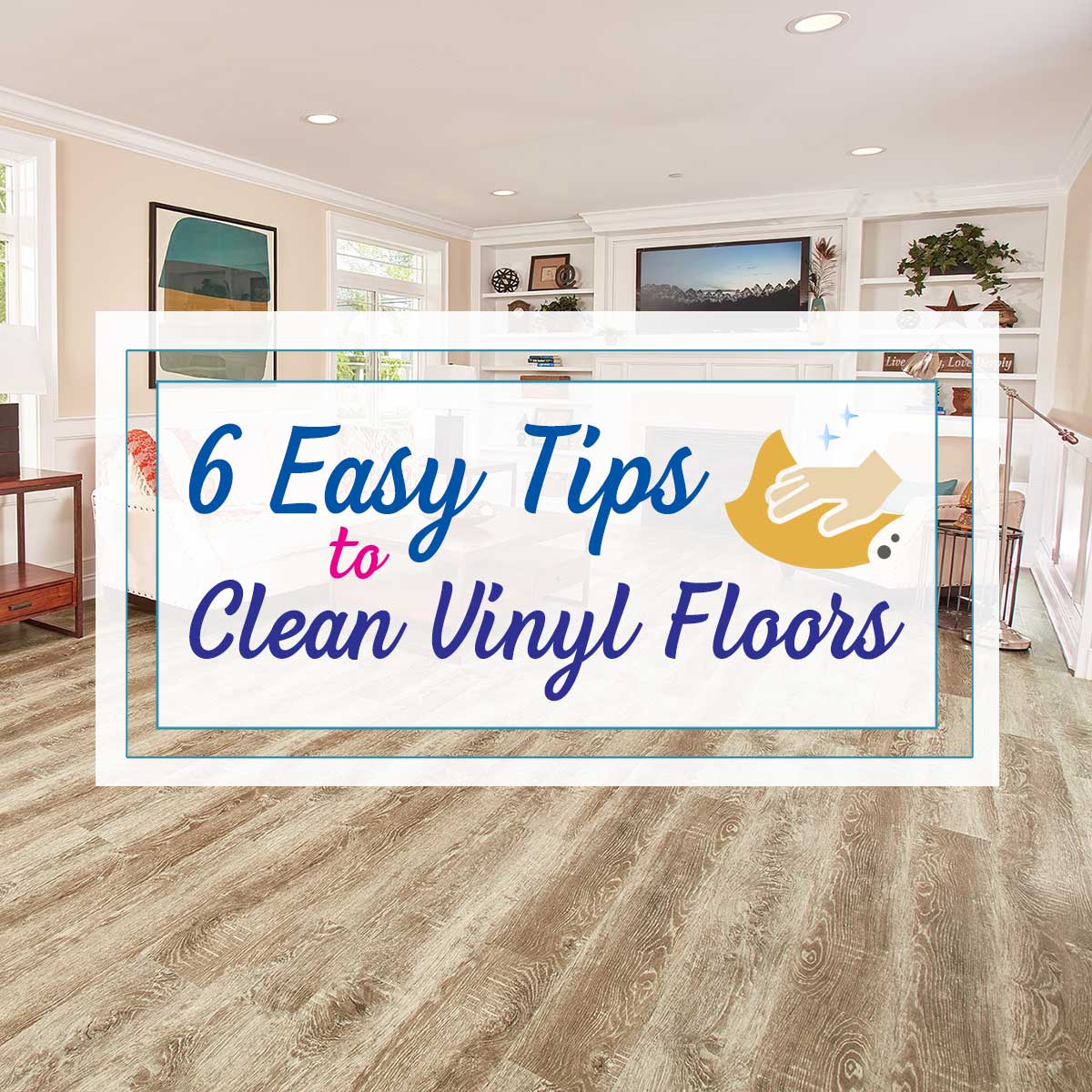 1.) Consistent Mopping Keeps Vinyl Flooring Fresh
Let's start with the obvious—for clean vinyl floors, mop consistently. Every day if you can. However, make sure you're not using excessive water. Using a damp mop to clean vinyl floors every day can prevent a buildup of dirt and keep your floors looking fresh.
2.) For Rust, Try Lemon Juice and Cream of Tartar
The first sign of rust may send you in a panic, but you don't have to necessarily run out and buy expensive products. Sometimes, the best products are right in your kitchen. A mixture of lemon juice and cream of tartar is a simple solution to eliminating rust stains and reviving your vinyl floors. Be sure to rinse with water after you're done.
3.) Isopropyl Alcohol Works Wonders
Isopropyl alcohol, also known as rubbing alcohol, is known for cleaning wounds, but it can also help you clean your floor. Pen ink, permanent marker, nail polish, or hair dye can easily be erased if you rub a little isopropyl alcohol on the stain.  Rinse with water after the stain is removed.
4.) Be Mindful of How You Shine
Using "mop and shine" products or detergents can leave a dull film on your flooring. For a simple homemade solution, add a cup of vinegar and a few drops of baby oil to a gallon of warm water. You don't need to drench the mop with the solution, either. Dampen it and you're good to go.
5.) No Steam Mops
Steaming may be a good solution for cleaning carpets, but steam mops are a poor choice for hard surfaces such as vinyl. Exceedingly hot temperatures and moisture is a dynamic duo that can potentially warp and destroy vinyl if you're not careful. It's best to avoid steam mops overall, but if you're stuck on the idea, make sure to read your floor manufacturer's guidelines before using one.
6.) Never Use Bleach or Ammonia to Clean Vinyl Floors
These two chemicals are known for being super cleaners, but their hardcore make up and notorious fumes are not what you want on your floors or in your home. Instead, use milder cleaning products with a neutral pH to help avoid corroding your floors.
These are just a few of many tips that can help you keep clean vinyl floors! If you feel cleaning just isn't enough, it may be time for a new look. Schedule a FREE In-Home Estimate to view our latest vinyl flooring options in your home.