Carpet, Hardwood, or Laminate: How to Choose the Perfect Flooring for Stairs
Your staircase is more than just a pathway to different levels in your home. Like other spaces, it can be used to help elevate your home's décor and overall look. However, choosing the right flooring for stairs can be tricky if you don't know where to start. Here are a few tips to help make your decision a lot easier.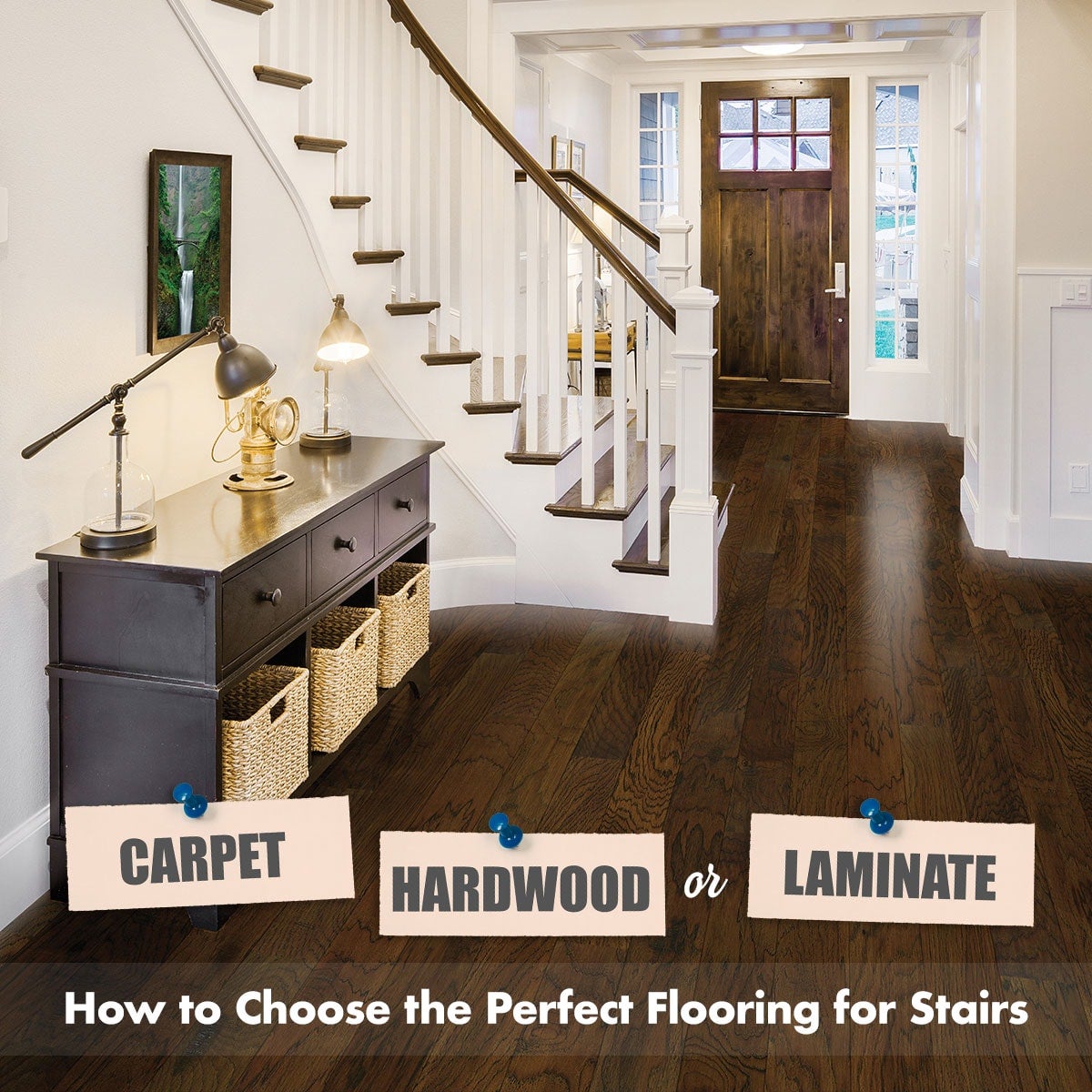 Make Maintenance Easy
Like any other floor, flooring for stairs requires regular maintenance. When you make the right flooring choice, this chore doesn't have to be complicated. If it's a high traffic area, you should consider choosing a carpet that's durable with added stain protection. You'll want to make sure you vacuum the carpet regularly to pick up any dirt or crumbs your stairs have collected. Hardwood, on the other hand, doesn't hold onto dust or dirt, so a simple daily sweeping can help keep it clean. Laminate is scratch, stain, wear, and fade resistant, giving it a hardwood look matched with high-durability.
The key is to weigh all your options and decide what's most important to you and your household.
Create a Safe Zone
Wood looks can look great on stairs, but they can be a bit slippery. Slip-resistant flooring can help make your staircase safer for you and your family.
Reduce the Noise
Your flooring can help lower the volume of your household's chaos. Carpet is naturally a perfect option due to be being sound absorbent with its fibers and padding. Laminate alone can be noisy, but an underlayment creates a sound barrier. If you're willing to let go of hardwood's timeless look for less noise, carpet or laminate may be the best choice for you.
Have a Continuous Aesthetic
While you may have a different vision for your stairs than your kitchen or foyer, keep in mind that you still want the transition to be smooth. You may be worried that choosing carpet as flooring for stairs if you have a wood look throughout your home may stick out like a sore thumb. Not the case! Simply coordinating the tones of the different floors and choosing carpet can add a soft touch to your staircase.
Things to Remember
Maintenance, style, safety, and noise are key factors in picking flooring for stairs. However, there are a few other things to keep in mind:
Traffic volume can make a difference. If the stairs you're remodeling has low traffic, you may not have to think about noise reduction like you would for a high traffic area.
Design your stairs with the view of looking up instead of looking down. When trying to create a continuous look, coordinate your stairs with the lower level.
Don't just choose flooring just for its look. Make sure you choose a product that will be the most useful for you and your family's specific needs.
In the end choosing between carpet, hardwood, and laminate really depends on what you hold important. The key is to make sure you're getting flooring that's best for your style and functional desires.  Schedule an Estimate with Empire Today and have a flooring professional help you weigh your options, so you can choose the best flooring for stairs in your home.