The Most Searched-For Kitchen Gadget in Every State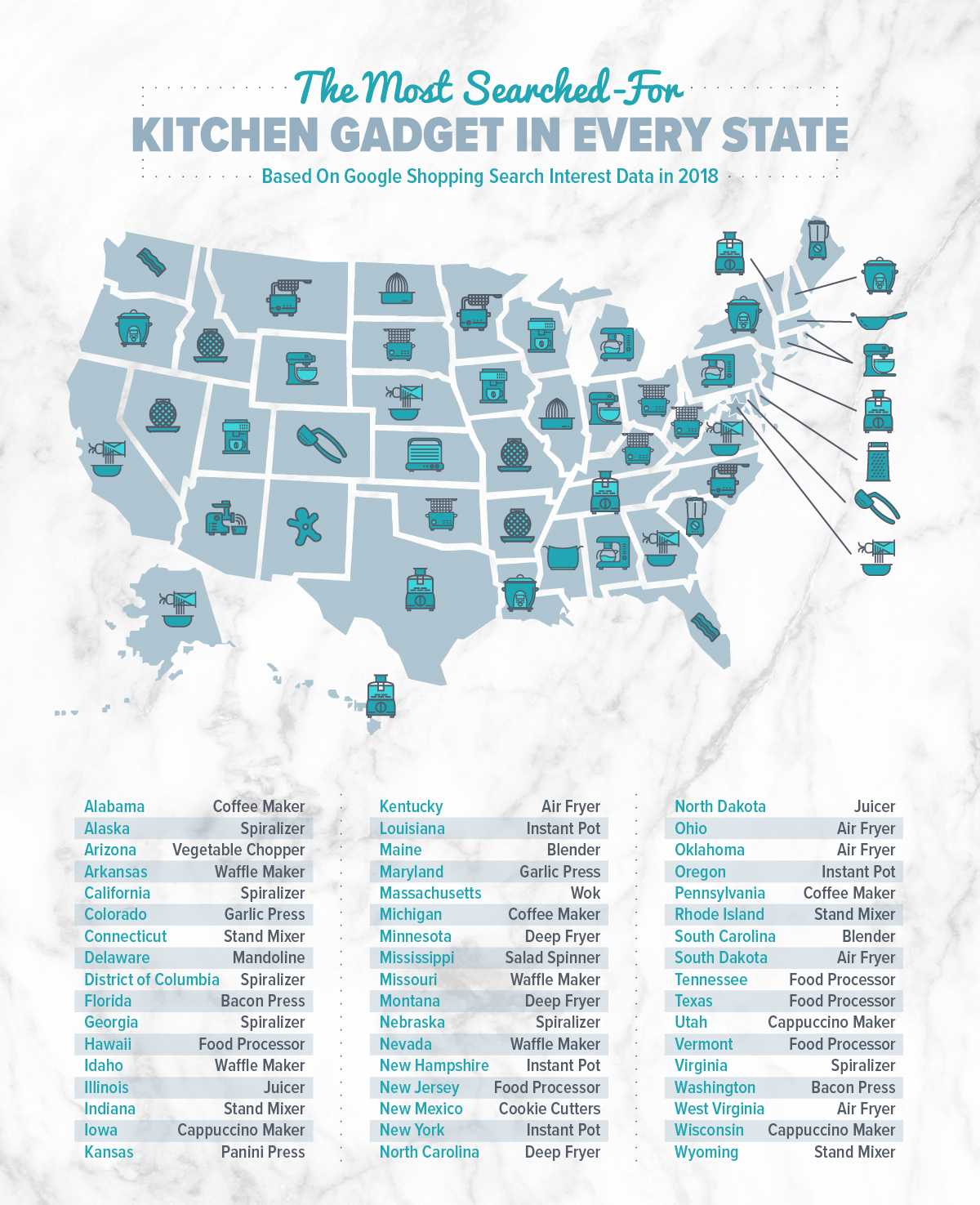 Let's start with beverage related kitchen gadgets. Despite being on opposite ends of the East Coast, South Carolina and Maine seem to have a common love for the blender, as it's the most searched kitchen gadget in these states. Illinois and North Dakota are also on the fruit-based beverage bandwagon, given that the juicer is the most-searched kitchen appliance in both states.
We then wondered which states housed the most coffee addicts and weren't disappointed by what we found. Many Midwestern states, like Iowa, Michigan, or Wisconsin, seemed to prefer a cup of coffee or cappuccino to a smoothie or juice. The same goes for those from Alabama, Utah, and Pennsylvania, where coffee-related kitchen gadgets also rank as the most-searched items.
As for interesting trends pertaining to other useful kitchen gadgets, it's safe to say that zoodles are a huge craze all over the country, given that the spiralizer is the most-searched kitchen gadget in D.C., Virginia, and Georgia, California, Alaska, and Nebraska. We definitely get it – they're delicious and nutritious. What more could you want?
If you live by the phrase, "breakfast is the most important meal of the day," there's a good chance you're from one of the states where waffle makers and bacon presses are the most-searched items. The top-searched kitchen gadget in Florida and Washington is the bacon press, whereas it is the waffle maker for both Arkansas and Idaho.