6 Fall Interior Design Trends That'll Make Your Home the Talk of the Season
This fall is giving more than apple cider, cozy sweaters, and loads of turkey! Check out our favorite interior design trends for this fall that perfectly capture the look of the season.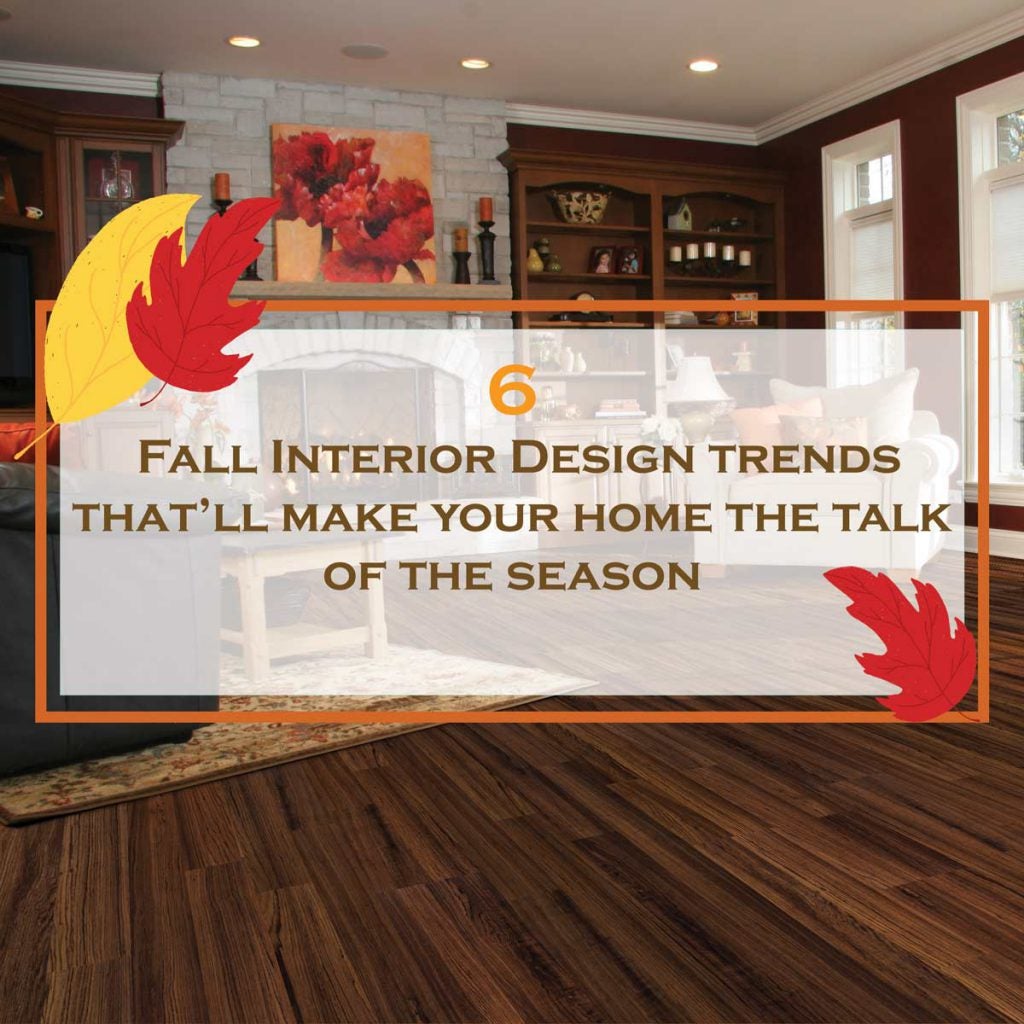 1. Live in Color
That's right, colors aren't only for the sunny seasons. One of the easiest interior design trends, adding vivid colors can breathe new life into a space. If you want a warm look in spirit of autumn's essence, go for mustard yellow, red, or orange. Too much color can get busy, fast. Balancing contrast between your flooring, your walls, and general decor is an art!
2. Get Your Room in Shape with Geometric Patterns
Geometric shapes are giving homes an out-of-the-box aesthetic. You can add small details such as a pillow or vase – or go even bigger with wallpaper or flooring.
If you want flooring that'll make a statement without being over the top, Empire Today's Big Time pattern carpet has the distinct design that can do the job.
3. Warm Metallics
Metallics have been trending for quite some time. However, their popularity is expected to spike like a warm cider. Going for a trendy bronze or copper can help you achieve a contemporary touch while still adding a warm feel to the room.
4. Wall Art
Adding décor to your wall not only helps you personalize the space, but it allows you to decorate your home without clutter. Of course, too much of anything can become messy. However, a few family photos or a stylish clock can help you easily add character without overwhelming the room.
5. Furniture: Soft Textures, Curved Looks
Velvet has always been hot, but it's making a major comeback this season. A soft texture, it's perfect for giving your home a warm flair.
Boxy furniture is still popular, but more and more shapely pieces are being used. You'd be surprised how a simple curved arm on your sofa can make the room go from "Meh…" to "Oooooohhhh!".
6. Modern Neutrals
Neutrals are going to the next level! One of the top interior design trends, these easy-to-match colors are being incorporated in flooring, furniture, and accent décor. From natural wood chairs to beige and white patterned rugs, this trend can create a simplistic yet modern space.
In regards to flooring, greige is the go-to neutral. A combination of grey and beige, you get the best of both worlds. See how Empire Today's Homestead laminate can give you a modern wood look that's easy to match with your home décor.
Whether it's copper accents or a velvet love seat, these fall interior design trends can take your home to the next level. If you're ready to go even further and get new flooring, Schedule a FREE In-Home Estimate today.