4 Reasons Why Faux Wood Blinds are What Your Home Decor Needs
Achieving a modern look can be as simple as adding a finishing touch to your windows. While researching new blinds and shades can seem overwhelming, the right choice for your home isn't out of reach!
Faux wood blinds bring a more contemporary aesthetic to any room of the home. Window treatments from Empire aren't all about looks – they're durable and sustainable as well! Faux wood blinds may be exactly what your home décor needs.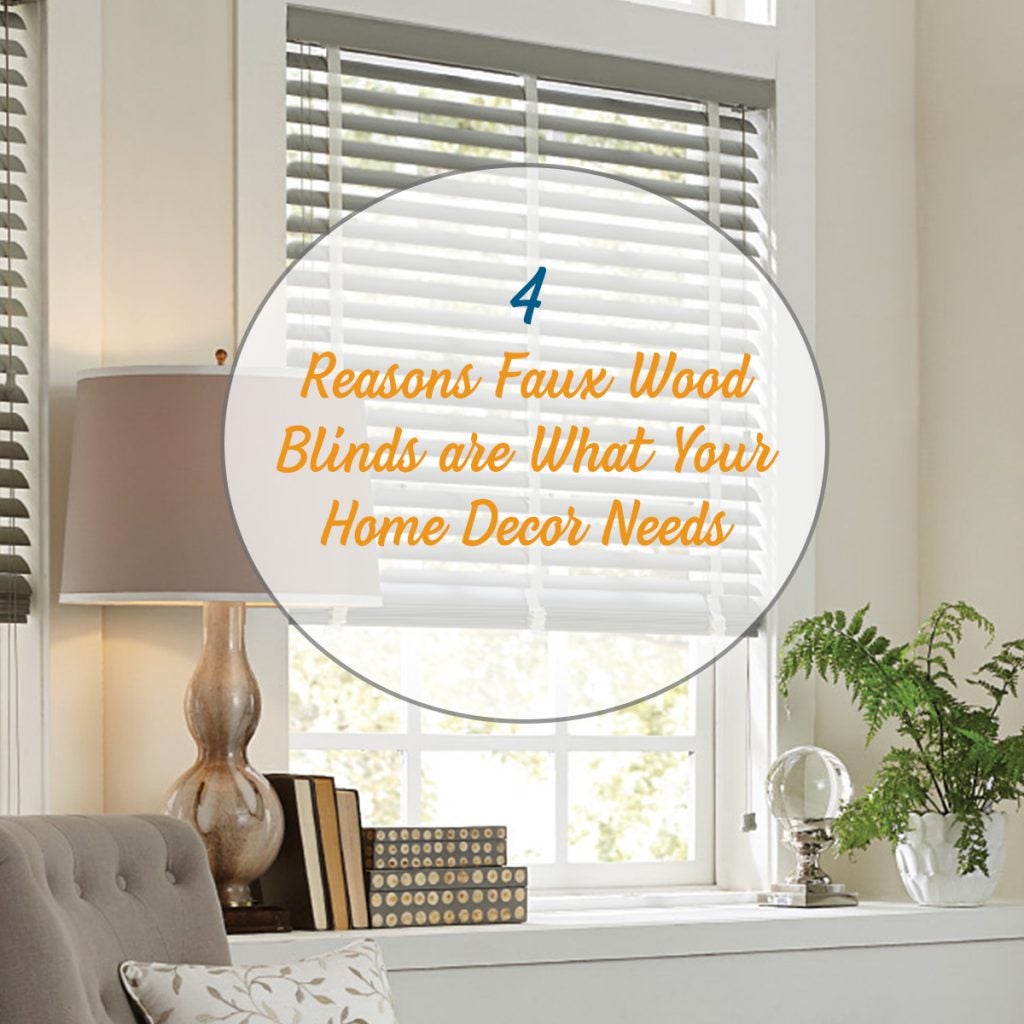 1. Wood Look Window Treatments for Less
Like wood look floors, wood blinds bring a distinct character to your home. While it might be tempting to get the real deal, faux wood blinds can look just as good for less. With stains that resemble the natural texture and grain wood, faux wood has a realistic aesthetic that doesn't compromise style or quality.
2. Faux Wood Blinds Tend to Perform Better in Wet, Humid Areas than Real Wood
Windows are one of the main exposure points to outdoor condensation, temperatures, and humidity. Window treatments are a great way to control how the outside world affects your inside world. Faux wood blinds are less susceptible to damage from moisture, temperature fluctuations, and humidity, making them a more practical choice than real wood overall.
3. Less Chance for Color Fading from the Sun
So we've established that faux wood blinds are durable, but what about prolonged exposure to direct sunlight? After all, if sunlight can fade the color of wood floors, what will stop your wood look blinds from being affected? Good news—faux wood blinds are fade resistant!
4. Full Control of the Light in Your Home
Blinds aren't just for privacy – they let you take total control of the lighting in your home. This sets the tone for a more comfortable living space and can also help protect your floors from intense UV rays. Empire Today offers easy and sufficient options so you can have total control your way:
Remote Control
Best for rooms with a large number of windows, this option lets you control your blinds with just the touch of a button.
Wand Tilt Control
Cut the strings! Instead, control your faux wood blinds with a plastic wand.
Continuous Cord Loop
Get the cord while keeping your children and pets safe. Continuous cord loops allow you to raise, lower, open and close your blinds using a continuous looped cord.
Cord Cleats
Cord cleats are made to keep cords away from children and pets. Anchor and tie your blind cords to the wall to avoid accidents and help make your home safer.
Chic, durable, and practical, faux wood blinds can help you modernize your home long term. To add character to your windows for less, Schedule a FREE In-Home Estimate.